Ten... best Blu-ray movies of 2011
Disc Assessment
Despicable Me
Best Blu-ray animation

With its candy-colour palette, adorable character design and above average voice cast, Despicable Me was always a shoe-in for this category. 
 While this schmaltzy tale of the world's greatest super-villain – who meets his match when three cute orphans turn up on his doorstep – may not be the most inventive of yarns, it stands multiple viewings and shows pretty much every other Blu-ray animation a clean pair of heels (only Chico & Rita comes close).
While available in both 2D and 3D iterations, my advice is pick up the former. With nothing to dim the quality of the scribbles, it's a wonderful example of hi-def pop art.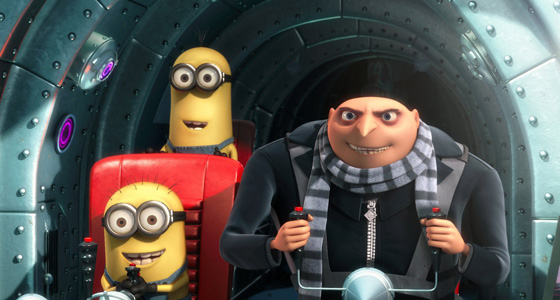 Lord of the Rings Extended Edition Trilogy



Best Blu-ray box set

There can only be one box set to rule them all – and that's The Lord of the Rings extended edition collection. This incredible 15 disc package combines the longer cuts of Jackson's Tolkien on Blu-ray with copious extras (some new but many old) on DVD. When you factor in the running time of the various audio commentary tracks, this set can lay claim to over 700 hours of supplemental material.
As an audiovisual experience, this trilogy also takes some beating: the movies look terrific in HD (at times spectacularly so) and the 6.1-channel DTS-HD Master Audio sound mixes are reference quality. Trouble is, once you start watching it's difficult to pull yourself away from Middle Earth.
Sponsored: Becoming a Pragmatic Security Leader