Apple posts 'battery fix' iOS update
5.0.1 out over the air
Apple last night rolled out iOS 5.0.1, promising that the update flattens bugs that have caused iPhone 4S owners to suffer from rapidly depleting battery syndrome.
The update - available through iTunes, or from the new Software Update entry in iOS' settings app - also makes it easier for Aussies to speak to the 4S' voice assistant, Siri.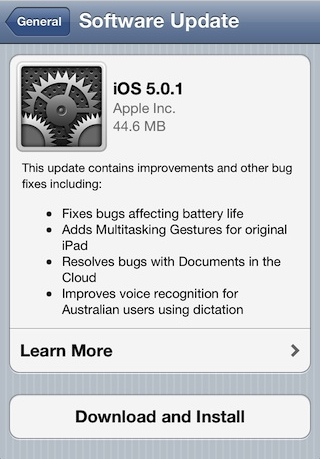 And, said Apple, it "resolves bugs with Documents in the Cloud", though this user still has to turn iCloud document syncing off in order to turn it on, if you see what I mean.
More usefully, the update implements a fix for the code-signing glitch that, from iOS 4.3, allowed rogue code to be accessed from Apple-approved apps released through the iTunes App Store.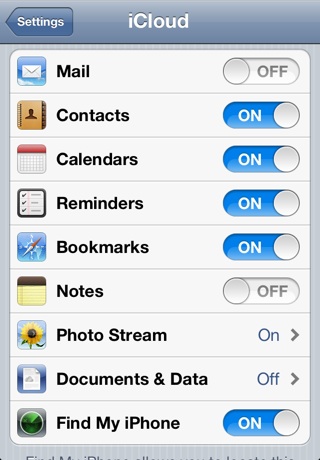 Want iCloud document syncing turned on? Then turn it off
Finally, iOS 5.0.1 brings the four-finger swipe gesture for showing and hiding the multi-tasking menu to the original iPad.
iOS 5.0.1 runs on every iPhone from the 3GS upward, plus the first- and second-gen iPads and the third- and fourth-generation iPod Touch. ®