Barclays knocks RIM shares down a peg
BlackBerry crumbles in the eyes of investors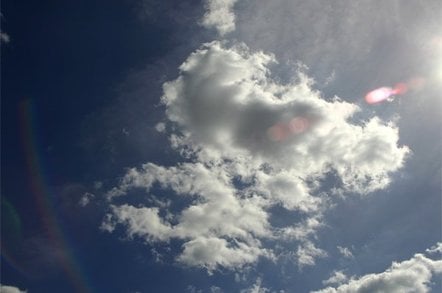 The shine has been taken off BlackBerry-maker RIM's shares after the firm's stock was downgraded by Barclays. The reassessment of the Canadian biz comes after a string of problems that more than halved its stock price in the last six months.
The bank lowered the level of RIM's attractiveness to investors by one notch to equal weight, saying it expects to see Research in Motion continue to lose market share in the US and internationally.
"While near-term BB7 demand looks healthy, an uneven BBX/QNX migration including delays in Playbook 2.0 and likely push-out of BBX smartphones to mid-2012 is likely to prevent RIM from shaking its low multiple," Barclays said in a note to clients, according to Reuters.
In other words, the smartphone and tablet firm is in trouble mainly because its promised PlayBook update still hasn't gone out. The tablet shipped without a native email client, a situation the company promised to rectify soon, but now won't be sorting out until February next year. Even then, the update won't include BlackBerry Messenger (BBM), the most popular aspect of any BlackBerry package.
The recent massive outage in Europe, the Middle East and Africa, which kept users off the internet, email and BBM for three days, has also had its part to play in sinking the Canadian firm's stocks.
Shares were trading just under $19 at 3pm GMT (7am Pacific) today, down from nearly $46 at the start of May. ®
Sponsored: How to Process, Wrangle, Analyze and Visualize your Data with Three Complementary Tools