Ten... Blu-ray disc players
HD hotshots
Product Round-up On mainstream Blu-ray players, 3D is fast becoming just another feature, so whether you want it or not, we couldn't really avoid it in this round-up – but don't let that put you off.
Here we have models ranging from the impulse buy to high-end kit, and you'll find dimensional compatibility listed alongside other attractions such as BD Live and USB media playback. Of course, there are plenty of other reasons to buy a new HD disc spinner, including brilliant value for money or outstanding performance. Some of the following even manage to combine both. So which one will be your next Blu-ray deck?
Cambridge Audio Azur 651BD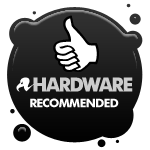 Affordable audiophile DNA can be found in this outing from Cambridge Audio. Positioned below the brand's pricier Azur 751BD, it doesn't appear to have shed much to reach the lower price point. Dual HDMI outputs offer versatile hook-up, with the principal output utilising a Marvell QDEO video scaler with motion adaptive noise reduction. Translated into English, that means images from both dimensions look darn spiffy.
Unlike its mainstream rivals, the 651BD isn't blessed with an on-line Smart portal, but buyers do get highly respectable Cirrus Logic DACs, battleship build and universal (DVD Audio and Super Audio CD, plus HDCD) disc playback. File compatibility is excellent: the player thunders through MP3, WMA, APE, WAV, AAC, FLAC, WMV, MP4, AVI, MKV and AVCHD files. It also comes with a weapons grade remote control.

LG BD670

This LG is a surprisingly easy player to live with, even if it is toad ugly. A 3D cheapie with Wi-Fi built-in, it employs a simple user interface to access a screeds of IPTV, including the BBC iPlayer, YouTube and DailyMotion. Also on tap are free (low, budget indie) movie downloads, posing as apps.
Cosmetically the player doesn't excite though – its design is surprisingly dour. Disc loading speeds are similarly average. 
Hi-def playback is up to snuff and 3D movies look fine, although this is not a player for hi-fi aficionados. On the plus side, I love the way the deck grabs album artwork from Gracenote when you feed it CDs. 

The BD670 can be considered a decent media player in its own right, compatible with MP3, AAC, AVI, MKV and MOV files.

Reg Rating 80%
Price £170
More info LG