Acer to murder Gateway brand
Kit re-badged as Acer Business in new year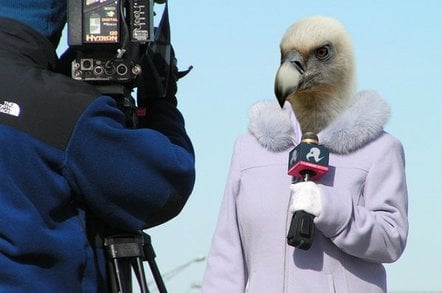 Acer is to kill off the Gateway branding on all its server and storage kit from Q1 2012, partially purging its multi-brand strategy.
The Taiwanese giant blew $710m (£443m) on Gateway in 2007.
But following a disastrous run for Gateway, which was positioned by its parent as a channel-only mid-market infrastructure player, the badge will be canned and replaced by Acer Business, sources close to the vendor told El Reg.
This makes sense as although Acer is known for punting low-end notebooks, it has more brand equity than Gateway, probably best known for its cow skin motif and its exit from Europe some years earlier when it was a PC vendor.
Dislodging the big three – HP, Dell and IBM – proved a tough task for Oracle and Fujitsu, but asking mid-market clients to put faith into a business that was a relative unknown was a no-no, say sources close to the situation.
"It was the uncertainty surrounding the brand," said one channel insider. "If a PC fails its a problem, but if mission critical hardware goes down the company goes down."
Gateway had 50 heads across operations in the UK, Italy, Spain, Germany, France, Middle East and South Africa, and shared some of its parent's resources including logistics – but was slow to strike in-country deals with third-party maintainers.
The largest corporate and mid-market resellers demand consistency and longevity - or lots of cash - before they get behind a business. Gateway failed to convince them on both fronts. It recruited 50 resellers in the UK but sales were slow.
It also struggled to build a two-tier channel, with potential partners Bell Microproducts selling up to Avnet before it signed a distie contract, and Northamber deciding not to put pen to paper.
Deals were struck with Ingram Micro for its storage kit, re-badged HDS products, but it did not expand to include servers as demand was poor, while Enta Technologies took on its lines and tried to make the best of a bad situation.
Against a backdrop of massive changes at parent Acer - a senior exec shakeup that started with the CEO in March following a sales slump and resulting stocking woes - it seems like the long-term commitment to the Gateway brand evaporated.
A Gateway spokeswoman said that "today" the Gateway brand remains but asked about the picture for Q1, she added: "I cannot comment, nothing is official yet and we are not releasing any information."
So expect the Acer Business brand slapped on its Gateway boxes from early next year. ®
Sponsored: Detecting cyber attacks as a small to medium business