Disk-over-Ethernet startup trousers another $50m
VCs pump more dosh into Coraid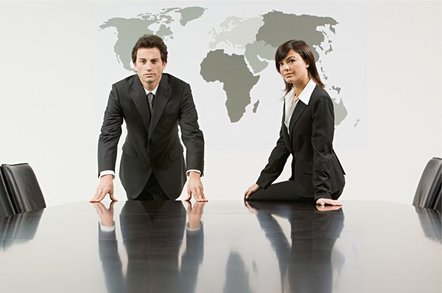 A year after snagging $25m in venture capital funding Coraid has gone back to the cash well and scooped up another $50m. The VCs think Coraid is going places.
Quick recap: Coraid is the networked storage startup using the ATA-over-Ethernet (AoE) protocol, a system simpler than iSCSI but with no cross-industry support and hence the need to establish credibility. A fresh management team led by CEO Kevin Brown and chairwoman Audrey MacLean was parachuted in to help founder and chief technology officer Brantley Coile grow the company in early 2010.
The VCs' faith in the company has grown as it has expanded its business. In February 2010 it gained $10m funding. By November with customer numbers at 1,200 it obtained another $25m in a B-round. June saw 1,400 customers on the books with a larger set of channel partners. This has now become more than 1,500, and the VCS, the original ones and some new ones, have put more cash into Coraid's pockets, taking total funding to $85m. This is serious development money.
The company introduced EtherFlash solid-state drive storage in September at VMworld 2011, alongside the existing EtherDrive disk-drive-based arrays. It has inked partnership agreements with Arista, Caringo, Nexenta and others, bought Yunteq for cloud orchestration software, and its progress towards an IPO looks steady as a rock.
The VC backing means nothing directly to potential customers, but it has happened because actual customers are buying the kit. The moneymen have faith because customers have faith. Coraid wants more of them and needs to expand its worldwide channel and develop its products. That's what the new dosh will be used for.
The faith driving the company and its backers is that EtherDrive and EtherFlash arrays with policy-based automation can undercut the price and complexity of traditional Fibre Channel SANs and help customers cope with massive rises in unstructured data and cloud computing-based IT. Drink the Coraid Kool-Aid and you see that the traditional array vendors are hamstrung by high costs and complexity that is holding back their customers.
The old-school array vendors just see a blood-sucking mosquito and wish it would go away. But Coraid is bigger now than it was a year ago and, stretching the insect metaphor as far as it will go, it's more like a bee that will have its honey harvested, eventually, by its backers. ®