Maggie Philbin on tech, teens and cardigan fear
Tomorrow's World icon was first to say 'I'm on a train'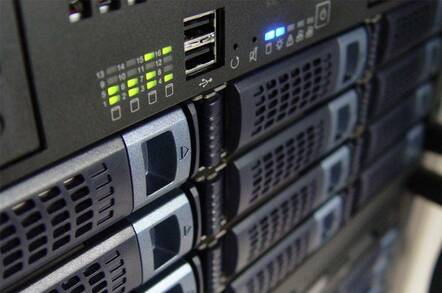 Interview It could all have been so different. Thanks to a lack of sound career guidance, techie icon Maggie Philbin didn't become an engineer and instead co-presented the BBC's Tomorrow's World.
Philbin wowed a generation of tweens regularly for half an hour a week between 1982 and 1989 with demos of the first fax machine, mobile phone, personal computer, satellite TV and GPS on the Beeb show. This was years before any of them became available in the UK, never mind affordable to the ordinary consumer or a basic tool relied upon by business.
Philbin's enthusiasm combined with her breezy explanations of complicated and esoteric ideas and devices won an audience of geeks in waiting. Mention Philbin's name today, and the eyes of Tomorrow's World fans flicker with instant recognition and tales of inspiration.
"I was at Cisco talking to their engineers and they said the reason they did engineering was because of watching me on Tomorrows' World! That was a fabulous thing to hear," Philbin told The Reg during a recent interview.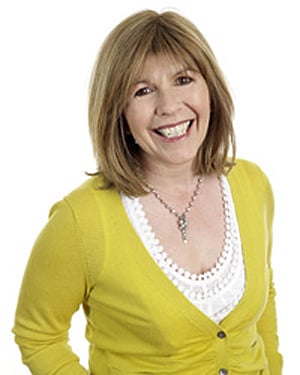 Philbin: engineering's loss was Tomorrow's World's gain
Yet Philbin might never have become a TV presenter at all if she'd followed her dream of becoming a vet, caring for sick and wounded animals. Fortunately for us, "she wasn't brilliant" at chemistry and instead focused on arts at school, which led to work on TV on Saturday mornings' Multi-Coloured Swap Shop with Noel Edmonds and Co then eventually to Tomorrow's World. Fortunately for us, at school, nobody cultivated latent skills that might lead her into engineering.
"The fact is, I was very strong at physics or maths [but] nobody ever said engineering - the idea of engineering was never mentioned," Philbin recalls of those days growing up during the analogue days of the late 1960s. "I've never lost that subject of the road less travelled."
The BBC killed Tomorrow's World in 2003 after 38 years and long after Philbin moved on, but she retains a passion for knowledge combined with the belief in the power of technology that helped make her name. While still a presenter for the BBC's Inside Out and working on radio, she's now channelling her interests and enthusiasm through TeenTech, which she helped launch in 2008 and last month registered as a Community Interest Company (CIC).
The objective is to introduce teens to science, technology and engineering and kindle their interests. TeenTech hosts events around the country - 10 are planned for 2012 - where teenagers can conduct experiments, handle technology, and meet real-life boffins, programmers and engineers. TeenTech is co-sponsored by Google and has drawn participation from IBM, Cisco and Sony.
Philbin created TeenTech because she thinks the British education system is not preparing kids for a place in a changing world where the baton's slipping to India and China. "The way we are educating them is as though we're still back in the Victorian age," told us during an interview.
"I set up TeenTech because I spoke at so many conferences about this issue that I was fed up with the sound of my own voice. I want to do something to make a difference."
Philbin is especially keen to get more girls interested in science, engineering and technology, leading to more women landing careers in fields that are famously overpopulated by men.
As such, Philbin last month joined other women of geekery and innovation to celebrate Ada Lovelace at an event organized by BCSWomen. Lovelace was the 19th century mathematician who collaborated with Charles Babbage on the development of his analytical engine, translating documents into English from Italian and adding additional notes that helped Babbage's work. Lovelace is nowadays widely celebrated in the computing world, feted even as the first ever programmer, and Lovelace Day was created in 2009 to celebrate the achievements of other women working in technology.
Philbin blames the lack of role models for not inspiring more girls and persuading them a career in tech is right. Role models are important, she contends, because that's how people are influenced. The idea of going into schools with TeenTech and of introducing students who work in tech "is really important."
When it comes to role models and Philbin, the former first lady of BBC science got lucky: her dad, an accountant working for the Co-op, not only had a computer, he also happened to really love technology. He even had a reel-to-reel tape machine. It was the late 1960s and early 1970s, an era when the first electronic and digital gadgets were coming into the home and starting to help make people's lives easier. Philbin says she was excited by the elegance of the first Sinclair calculator and admits a soft spot for the beauty of the ZX80.
The love of "stuff" evolved into a fascination for the power of technology and devices able to transform our lives and empower us.
Parent trouble
Like many of us learning about science at such a young age, Philbin's passion got her in hot water with her mum and dad. But the trouble didn't result from misusing a Thomas Salter chemistry kit; it came following the advice of Tomorrow's World's first presenter, the stately Raymond Baxter. An avid Tomorrow's World fan since it started in 1965, Philbin had been glued to an episode where Baxter had explained how applying a special type of paste to your TV's screen would eliminate reflections from the sun. Inspired, Philbin smeared toothpaste all over the screen of her parents' TV.
"I got into a lot of trouble," she recalls.
Role models are needed for technology because there exist some entrenched negative perceptions about the kinds of people who occupy jobs in this field that deter many from investigating careers. Those perceptions? Tech is full of boring, cardigan-wearing geeks who work alone.
Sponsored: Becoming a Pragmatic Security Leader