Computer sports battle in Seattle: A punter's guide
Who takes cluster crown? You tell us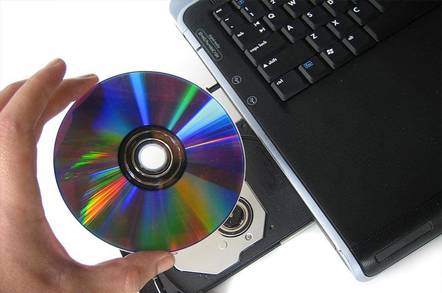 SC11 The 2011 Student Cluster Challenge (SCC), the premier event in computer sports, is heading toward Seattle like an out-of-control, rocket-powered freight train. Eight teams of university students are getting ready to travel to SC11 to prove that their clusters can wring more processing out of 26 amps than those of their rivals.
The tension is mounting as the teams ship their systems to Seattle in preparation for the 12 November kickoff. The pressure is also mounting on handicappers, who are trying to get a feel for the field this year prior to setting up betting lines.
There are lots of intriguing matchups, and plenty of angles for bettors to figure before laying their money down. The odds listed below are the opening odds – they'll change over time as we get closer to kickoff.
At the competition, the Overall Winner and the team posting the highest LINPACK score are recognised. The Overall Winner is the prize that everyone is chasing.
What will change them? You will. You can put some virtual money where your mouth is by 'betting' on which team is going to have the highest LINPACK number and which team will take the overall prize. Click on this link to let us know how you think it'll turn out. The odds below are the early results from a handful of insiders and degenerate gamblers, so they'll definitely change over time.
But first, whether you're a wise guy or just a punter, you need to know what you're doing if you're going to bet the SCC. With that in mind, I'm providing a quick breakdown on the 2011 SCC field, starting with the teams that are returning from last year ...
Rounding out the field of eight are three teams that have earned their way to the big dance for the first time.
National University of Defense Technology, China: (7 to 1 Overall, 4 to 1 LINPACK) First-time entrant NUDT is a bit of a mystery, but their pedigree makes them capable of almost anything. NUDT is the institution that owns and operates the 2.6 PFLOP Tianhe-1A system, which was #1 on the Top500 list until being recently eclipsed. NUDT is the driving force behind HPC in China and, we assume, giving their team a lot of support. Is having direct sponsorship from the organization that built one of the biggest supers the world has ever seen enough to give Team China a winning edge?
Instituto Tecnológico de Costa Rica: (47 to 1 Overall, 35 to 1 LINPACK) ITCR, another first-time SCC competitor, has quite a mountain to climb to rank with the top teams. They don't have as much experience or as deep a technical academic program. They're a young team looking to shock the world by stealing a road win on the biggest computer sports stage in the world. The intangibles will be the key: how well they've come together as a team and how much they've learned along the way. In order to win, the Rainforest Eagles will need to block out the externals, remember how they got here, and leave everything on the field.
Boston University: (32 to 1 Overall, 154 to 1 LINPACK) While the SCC is new to the BU Terriers, competition is not. They're the only team to force members to compete just to secure a roster spot. This has netted them a team that's long on both academic and real-world IT experience. The Terriers are also the first team in SCC history with a set of identical twins. Wise guys everywhere are trying to figure out whether or not this is an advantage. Stat-wise, BU doesn't look to be in the same league with the more experienced teams, but these games aren't played on paper. BU can be the spoiler if they feed off of their savage hunger for victory while sticking to fundamentals and playing within themselves.
Sure, some sporting events (the Superbowl, the World Cup, March Madness) have a larger betting handle; but with your participation, the SCC will become a favorite of the wagering crowd. Put down your hard-earned virtual cash here. ®