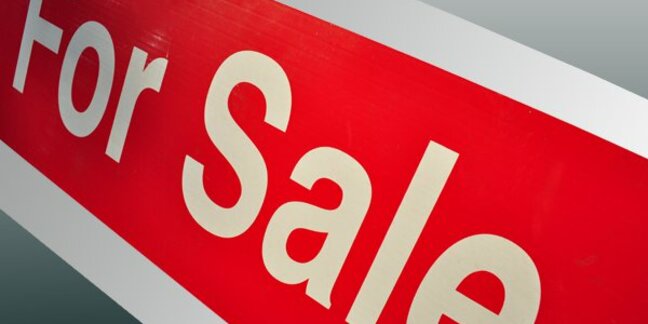 Blocks and Files Flash memory is going to turn back time - in a good way.
Once upon a time in a galaxy far away, PCs started up instantly: lean operating systems leapt from chips in machines that were not saddled with obese software and weighed down with bloatware.
We've all got so used to drumming our fingers on desks, waiting for the computer to start, that we no longer dismiss Windows as bloatware, even though it is. Even after Apple speeded up Mac OS X with Snow Leopard and motored on with Lion, waiting for QuarkXpress to load is a reminder of how bloated software mixed by a spinning disk is a recipe for wasted time. Flash-based tablets and notebooks show us the future and it's rocketing towards us. NAND memory is going to turn back time.
I switch on my MacBook Air and it just starts up; it's much, much faster than my disk-bound iMac and at a speed that makes a Dell desktop running Windows look arthritic. Ah, imagine, just imagine abolishing wasted time with an infusion of flash into a Windows notebook or desktop. Wow, it will be like adding a supercharger to a car, taking hobbles off a runner, changing from cross-country skiing to downhill racing.
Once you have experienced the speed and smoothness of a flash-based system then the fate of spinning boot disk drives will be sealed and they'll join other IT junk plucking harps in the magnetic media afterlife, namely floppy disks, paper tape and punch cards.
This is just the beginning. Flash storage in notebooks and desktops basically pretends to be disk. It isn't. It's non-volatile for a start. There is no need to constantly save Word documents or spreadsheets to disk because they're not being written to a platter revolving 250 times a second; they're stored in non-volatile silicon and clever operating system software can save every change you make.
It's unnerving at first; closing a document or edited file without explicitly saving it, as you do with the Lion version of Mac OS X and a MacBook Air, but that's how it should be. We feel we have to constantly save to disk, to preserve our hard work, because magnetic media and its associated software can't be trusted, which is another way of saying it's crap and fundamentally broken.
After experiencing a flash-based notebook or desktop system you will never, ever, want to go back to having to boot the system and load applications from a disk. To be succinct and rude, it sucks. Intel can't build processors fast enough to get over the latency of accessing data on a desk and the time wasting by Windows and other disk-based OSes.
Waiting for read-write heads to skim across a disk platter's surface while booting an OS, loading an app, reading or writing a large file, is like taking part in a three-legged race at a primary school sports day. It's not real life, not how adults actually race, only, in a way, it is; this really is how it is in the adult, real life desktop, disk-bound PC world. How utterly crap that is.
Do yourself a favour: kiss your boot disk goodbye and get a solid-state drive for your system instead - a good one, mind, not just any bunch of crap chips from a fresh-out-of-the-box SSD that runs out of oomph as soon as every cell is written. Get a mainstream flash-based system, and enjoy personal computing as it originally was and how it should be: fast, smooth, and pretty damn near instant. Flash is fast and disk is slow, and that's all you need to know. ®
Sponsored: Ransomware has gone nuclear