Virtualisation turns PCs into personal clouds
Desktops break free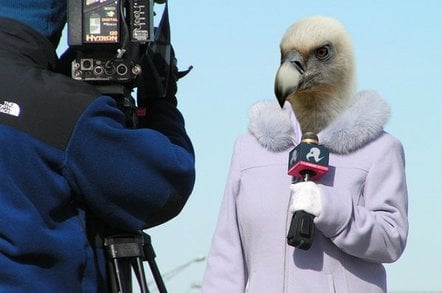 If IT managers had had it their way decades ago, we would have never been allowed our own personal computers.
The whole idea of giving end-users their own computing resources runs counter to the philosophy that data processing is a centralised function best left to professionals. PCs took off, and dragged IT departments into the client/server revolution, precisely because of this high-priest attitude.
But ultimately, the IT department gets the support calls when end-users adopt new technologies with or without its approval. That means the IT department is often a step behind, trying to rein in rogue users while at the same time adopting some of the new technologies they are deploying behind its back.
The data centre as we know it is being shredded by virtualisation and the adoption of cloud-style computing technologies. And it was inevitable that with the proliferation of online applications and the smartphones and tablets that are favored by many end-users for specific kinds of computing, the desktop as we know it would eventually be ripped to shreds.
It is hard to say where desktop virtualisation started, but a tip of the hat is due to ClearCube. Established in 1997, the firm came up with the idea of creating a Pentium-based blade server that could be installed in racks in the data centre and push a Windows PC image stream down a wire to a special box into which you could plug a keyboard, mouse, and monitor.
The ClearCube system could provision a blade with personalised settings for each user and all of the patching and management for the Windows instances was done back in the data centre.
This initial ClearCube product provided half of the idea for what came to be called virtual desktop infrastructure, or VDI. The other half would come from server virtualisation juggernaut VMware.
(Interestingly, ClearCube now sells server-based VDI solutions in partnership with VMware in addition to its PC and workstation blades and VDI software, which is called Sentral.)
VMware started its business virtualising PCs with its Workstation hypervisor, and it continues to have a keen interest in what happens on the other side of the data centre wires – you can't really say desktop any more with so many people working from laptops and other mobile devices, even within the confines of the office.
VMware was founded in 1998 and in 1999 came out with Workstation, a hosted or type 2 hypervisor that allowed a Windows or Linux PC to host several incompatible operating systems as guests on top of the host operating system.
A few years later VMware was selling GSX Server and ESX Server hypervisors to carve up a server into virtual slices for running multiple server images side by side.
It wasn't long before the idea of a virtualised blade PC hosted in the data centre was merged with server virtualisation to create what VMware called VDI, and the rest of the industry followed suit. VMware's VDI stack has matured considerably and is now called View.
The other big player in this space is Citrix Systems, with its XenDesktop stack and its history of serving up centrally hosted applications through Presentation Server (now known as XenApp).
VMware bought itself into application streaming with ThinApp. Microsoft bought Softricity for its App-V app streaming, and has its own Hyper-V hypervisor and an Enterprise Desktop Virtualisation (MED-V) VDI broker.
And there are many different variations on the theme and point products available from Kaviza (now part of Citrix), MokaFive, Pano Logic, Parallels, Cisco Systems, Virtual Computer, Red Hat, Liquidware Labs, Res Software, Wanova.
Stormy weather
VDI was a bit choppy at first. End-users complained about the poor quality of video and audio streaming to them from the data centre, and the centralised PCs were subject to boot storms and patch storms as well. Everybody tried to get a virtual PC at the same time every morning and the systems tended to try to patch all the machines at once.
Moreover, VDI required the live migration of PC images from machine to machine as well as other features in the server hypervisors that depend on SAN storage. That made it expensive and in most cases unsuitable for small and medium businesses because of the complexity and cost.
The problem is that VDI, in the strictest sense of sending hosted virtual desktop images down to a client device from the data centre, is far from suitable in all cases. And that is why a number of niche players have sprung up to offer their own twists on the VDI theme.
Meanwhile Citrix and VMware have begun to talk about merging virtual desktops and cloud applications into a kind of workspace that can be streamed down to a laptop, desktop, smartphone or tablet, regardless of what kind of computer the application needs to run on.
The new mantra is desktop virtualisation, not just VDI. The idea is to give end-users access to their data and applications anywhere and on any device they choose, while bringing centralised control to an increasingly diverse set of virtual machines and online applications.
It is a tall order, but it is the one that end-users are demanding. And if IT vendors don't support it and IT departments don't buy it, end-users are perfectly happy to throw together a hodge-podge of cloud-based apps using their own devices. They won't wait for the IT department.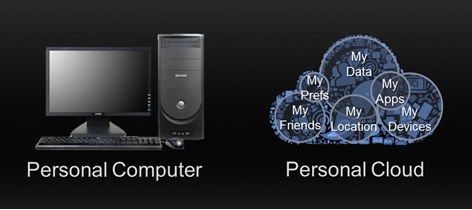 VMware and Citrix in particular have been trying to get out in front instead of leading from behind, while Intel, which has a stake in both the server and desktop arenas, is trying to shape how this "personal cloud", as Citrix is calling it, evolves.
Sponsored: Becoming a Pragmatic Security Leader