Appro goes to extremes with new Xtreme-X supers
Machines? Check. GPUs? Check. New x86 CPUs? Er ... soon.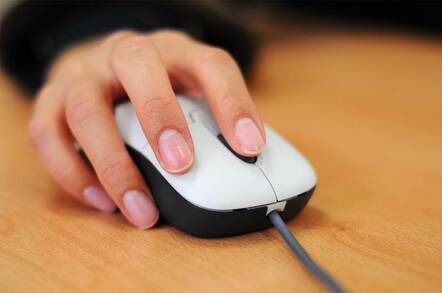 Boutique supercomputer maker Appro International is previewing its third generation of Xtreme-X blade-based supercomputers – but "previewing" is just about all it can do without some help from Intel and AMD.
The company has carved out some nice business from the major supercomputer labs in the United States as well as other labs and academic institutions around the world, but now finds itself in a position where it needs Intel and AMD to get the lead out and launch their new x86 server processors so it can talk more about its new supercomputers.
Appro can't wait forever, and thus today's preview – one without details of all the feeds and speeds of the internals of the machines that might somehow divulge the particulars of AMD's impending "Interlagos" Opteron 6200 and Intel's "Sandy Bridge-EP" Xeon E5 processors, due early next year.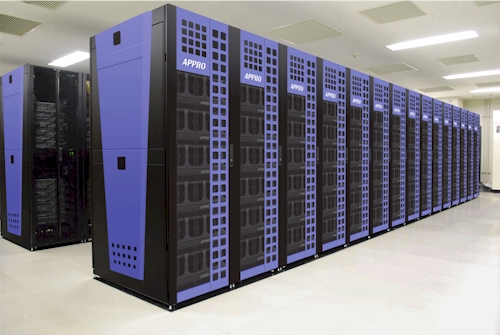 The third generation Xtreme-X supers from Appro
The Xtreme-X machines are based on a new version of Appro's GreenBlade blade servers, which come in two flavors. First, there's the normal blade chassis that holds up to ten two-socket x86 blade servers or two GPU coprocessors from Nvidia's Tesla M series line of fanless coprocessors; this chassis takes up 5U of rack space.
New with the Xtreme-X third generation is an 8U chassis that can be used to hold a four-socket x86 blade or a four GPU blade. That 8U chassis can hold up to 16 nodes, and that is presumably the count with two rows of eight half-height blades. And we have to presume, because Appro is not saying, that the four-socket or four-GPU blades are full height and you can only cram eight of them into this 8U chassis. If you want to go hybrid in either chassis, you can put the x86 blade next to the GPU blade and link them together.
Appro tells El Reg that the third gen Xtreme-X machines are also designed to support Intel's Many Integrated Core (MIC) x86 parallel coprocessors. In fact, there is a testbed customer using the MIC coprocessors in a chassis with five x86 blades and five MIC blades right now, somewhere out there in the world.
Appro is offering a number of different interconnects to link these blades together in parallel, including Gigabit, 10GE, and 40GE switches, with Arista Networks, Super Micro, Cisco Systems, Brocade Communications, and Chelsio being options on the Ethernet side. QLogic and Mellanox are pretty much the only two suppliers of InfiniBand switches in the world at this point, and Appro is selling either 40Gb/sec Quad Data Rate (QDR) or 56Gb/sec Fourteen Data Rate (FDR) InfiniBand switches as part of the system.
By the way, none of these switches are put into the chassis. Network links are passed through from the blades to top-of-rack switches. Appro has done mesh and fat tree networks for customers in the past, but can now also wire up a 3D torus if that is what customers need for their particular workloads.
Appro is taking orders for the third-generation Xtreme-X supers now; the machines will be available early in the fourth quarter. Pricing information has not yet been divulged since the processors the Xtreme-X machines use have not been launched. ®