Nizhny Novgorod State University
Russian bear returns to student cluster fray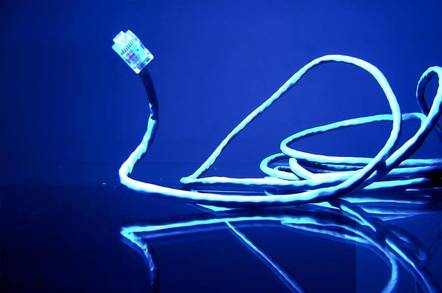 SCC team profile This year's SC11 Student Cluster Challenge will see five returning teams and three teams that are new to the competition (that's eight total for those keeping track). One of the returning teams is the pride of Russia, the team from Nizhny Novgorod State University (NNSU).
NNSU is one of Russia's premier research universities; it's set the pace for Russian academic HPC. They were the first university to have a dedicated computer science faculty and one of the first universities to have their own cluster.
In their first appearance last year, NNSU had a unique approach. They were the only team running Microsoft Server and Windows HPC software, and one of two teams using NVIDIA GPUs to augment their Intel CPUs. The original plan was to run IBM iDataPlex nodes, but I don't recall if that's what they actually had at the show.
The team finished in the middle of the pack last year, completing the tasks but not challenging the leaders. NNSU views their 2010 SCC effort as a learning experience. For many of the students, this was their first exposure to clustering/HPC and, of course, the pressure-packed atmosphere of the SCC.
As they noted on their 2011 application, there are a great many things that they could have done better. This time, they plan to prove their cluster prowess.
The team this year is a mix of veterans and new members. The 2010 team had mathematicians and other science majors – probably the largest number of non-computer science hardware jockeys in the competition.
This year's team skews a bit more toward computer science, software design, modeling, and other HPC-centric academic pursuits. They still have their 'mathletes' (math + athletes… I crack myself up) but seem to have added more hardcore computer hardware skills to the mix.
Like most of the other teams, Team Russia is confident that they'll be one of the top teams in the competition. Personally, I found the Russian team to be a lot of fun. While they obviously took the competition and their work seriously, they didn't take themselves too seriously. They looked to be having a great time last year, and I hope to see that same spirit this year. When asked about their previous experience, a team member and an advisor commented…
- I've participated in SCC last year (SC10). I've enjoyed the whole trip to US (it was my first trip over the ocean) as well as the Competition. The most interesting part was to meet people there, talk with strangers coming to our booth and answering all the questions about "bears on the Russian streets" :) The most difficult part was to prepare to the Competition. Due to the fact that our sponsor Microsoft asked us to run Windows on cluster, we should port all the apps from Linux to Windows. But I think we've done it pretty well last year :) (They did do a good job of porting their apps to Windows, but I think they could have used a bit more help on optimizing the apps for their GPUs.)

- I do not have any exciting stories to tell. The best thing about SCC is getting to compete with the world's best teams from the world's best schools in an environment of SC conference where everybody shares the passion to HPC. The most difficult part for me as for the advisor was to get the team and hardware ready for the competition no matter what. (The team got a major assist from Microsoft last year. The company arranged to bring the team over to the U.S. a week early and host them at their Redmond campus. This allowed the NNSU team to get acclimated to the U.S. and the time zone change, as well as get more familiar with the gear they would use.)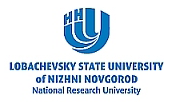 They're also unfazed by the sleep deprivation that goes hand-in-hand with the SCC competition. As one team member noted…
- You know, if you're young and usually sleeping enough, you can live without any sleep for 2—3 days. Anyway, we'll suffer from jetlag, that's why there is no such a difference between sleeping and sitting in the booth — anyway brain is going crazy. I don't think last time we've noticed that we haven't slept for 48 hours (in fact we've slept at least 4 hours), but rather noticed the jetlag.
(OK, I'm not buying the jet lag thing… they had been in the U.S. for about a week before heading to New Orleans for SC10. I think it was the fun they were having at the competition that disturbed their sleep schedule, not jet lag.)
- I hope this time I'll be able to stay in US a little more. I really enjoyed this trip last year. The funniest story we're remembering is when we've stolen the couch from the other booth to our booth (in the night), sit on it till the morning but before the opening of the conference went to the hotel to have a 4-hour sleep. And then Bob (one of the SCC supervisors) was angry and our colleagues from other teams took this couch back, while we were sleeping.

And of course every one of us has a SC11 fish in his house. (I was there, but don't remember the fish.) Me and my wife have even saved the badges from SC10, and also we've collected a lot of branded pens, so that we're not buying any pens for almost a year now :) And of course we're still remembering our awesome trip to Redmond (and then to New Orleans, but Redmond was better :)) every day. Thanks, holy Microsoft :)
(It's not often that you see Microsoft referred to as "Holy Microsoft" but I have to say that as a sponsor, they probably did the best job at taking care of their team – and that's laudable for sure.)
According to the NNSU advisor and at least one team member, the Russian effort this year will be much more focused and effective. They believe that their experience last year has prepared them to mount a much bigger challenge in 2011. Will the Russian bear maul the rest of the competitors? Will their team steal borrow more furniture for those long nights? We'll find out in Seattle next month.
SC11 Student Cluster Comp profiles