Cheaper competition? Right, we're outta here
Broadcom, Intel squeezed out of smart telly biz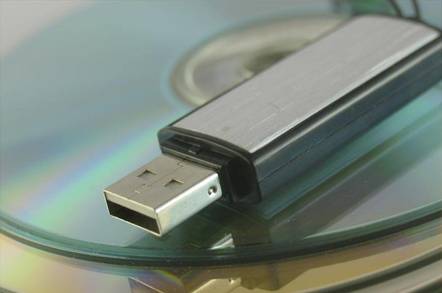 Last month chip maker Broadcom, with hardly a whimper, began disengaging from the smart TV and Blu-Ray player markets, despite having some high profile CE customers such as LG in this sector.
Then around three weeks later in mid-October, Intel, with tail between its legs, also announced its withdrawal from the smart TV market that it had entered with such fanfare and optimism three years ago.
At first Intel's love affair with the TV had intensified, leading one of its executives to utter that smart TVs represented the biggest revolution in the industry since the introduction of colour. As recently as July 2011 VP of Intel's UK digital home group Erik Huggers declared: "Smart TV is the opportunity."
The change of heart then appears to have been rather abrupt, ostensibly because of the failure of Google TV and consequent disappointing sales of smart TVs (although they are gaining share in US TV market).
Broadcom's pull-out however has been attributed more to its realisation that the CE equipment will be ruled by low-end commodity chips, and Intel has historically also exited markets when margins become too tight. Historians of the industry will recall how in 1984 keenly competitive Japanese companies, including Hitachi, Fujitsu and Toshiba, were squeezing margins dry in the memory chip business, from which Intel, then led by legendary CEO Gordon Moore, promptly withdrew to focus on microprocessors for the rapidly growing PC business.
So while both Broadcom and Intel are staying in the STB chip business, one wonders for how long, at least in the case of low-end vanilla boxes. Another US STB supplier, Trident Microsystems, is reducing its workforce to 20 per cent because of declining sales and margins.
It is easy enough to see where Broadcom is heading, since the company acquired NetLogic Microsystems in September 2011 for $3.7bn in cash – hardly a trifling sum. This highlights how Broadcom is moving from commodity CE chips into System on Chips (SoCs) and other components for high-end networking devices. With NetLogic, Broadcom gains a portfolio of patents and processors for routers. Analysts gushed about the wonderful synergy with Broadcom's CE business, but as we can see now it represented more of a consolidation around the networking and communications arena, where it will focus increasingly on intelligent routing, quality of experience, and security.
Another reason for the apparently rapid change of mind by Broadcom and Intel is the sluggishness of the overall CE market in North America and the West at a time when it is still booming in several Far Eastern economies. This is encouraging a shift east, or west depending where you are looking from, where Taiwanese chip makers MediaTek and MStar in particular stand to benefit.
It would be a mistake though to assume the Far Eastern chip makers are only commodity component companies, for they are just as formidable competitors at the high end. Taiwan-Silicon Integrated Systems (SiS) has been very successful with its SiS9561 Internet TV SoC package since its launch in January 2011, which has been adopted by TCL, China's biggest TV maker, for its first smart TVs.
Perhaps then the problem was that Broadcom and Intel's chips were not smart enough. Certainly the SiS9561 is well optimised for the Chinese market, supporting multiple languages and fonts as well as fast boot up and ability to connect over wireless with any Android device. Support for Android devices was cited a major reason for TCL's choice of the SiS9561, given the operating system's recent seismic growth over the last year to take 50 per cent of the Chinese mobile operating system market.
Meanwhile Intel does at least have plans to create some disruption in the tablet business, being far from ready to throw in the towel to the ARM-powered iPad. Intel's big idea is the ultrabook, which will be a hybrid between the tablet and the current families of small laptops and notebooks. It will combine the thin, light design and rapid boot-up of the tablet with the content creation ability of the laptop, including a keyboard.
This could well appeal to the many wordsmiths out there who have spurned the tablet, but Intel's prediction that such devices will account for 40 per cent of laptop sales by the end of 2012 might say as much about the laptop's decline as the ultrabook's ascent.
The message though is clear enough, that the US chip makers want both volume and margin in the connected TV era. Whether they will achieve as much of either as they would like must be doubtful, in their traditional markets at least. ®
Copyright © 2011, Faultline
Faultline is published by Rethink Research, a London-based publishing and consulting firm. This weekly newsletter is an assessment of the impact of the week's events in the world of digital media. Faultline is where media meets technology. Subscription details here.
Sponsored: Detecting cyber attacks as a small to medium business