Boss leaves robot in charge of office
Judge droid
When you manage an office of 25 staff members, working from home can be an impossible prospect. Not for entrepreneur Richard Garriott, though, chief of a games development company in Austin, Texas.
Since July, he's apparently often been found directing the company from home, using a moving robot that wheels around the workplace to keep a watchful eye on staff, local TV channel KXAN reports.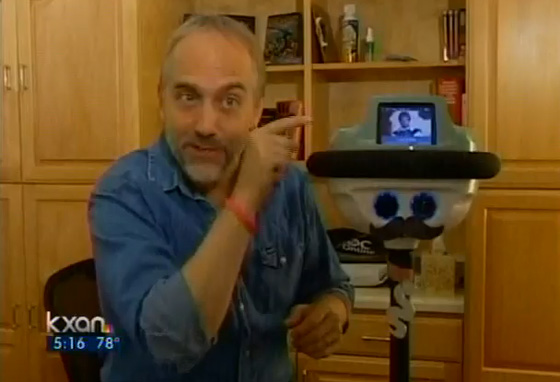 Garriott originally bought the machine as a means of communicating with his elderly mother in Las Vegas while he was in Paris getting married.
However, after buying the robot for $15,000 from California outfit Anybots, the gaming chief realised he could use it to spend time with his wife in New York, while still maintaining his day job in Texas.
Too good for Skype are you, Richard?
Apparently, his employees are comfortable with his presence in mecha-form, but do joke that the robot doesn't understand personal space.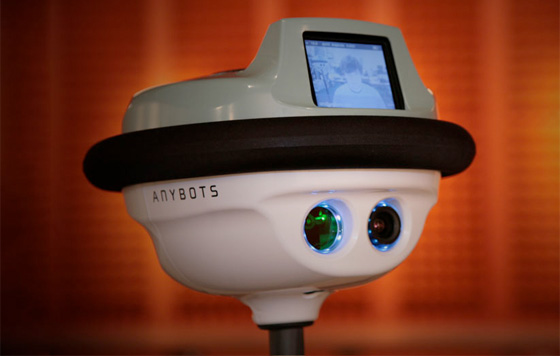 While it does suspiciously whiff of a PR stunt, the truth is, this kind of thing is fast becoming reality, with many helper bots similar to this, appearing at home and in the workplace.
But we hope it'll be a long time before all of our bosses work from home with their feet up, directing us all with machinery while we trudge through work like the real robots. ®