Man builds smartphone dock into arm
Bionic handset
You'd think being born without a forearm would be limiting for a smartphone user.
Not for catering manager Trevor Prideaux, who flipped his handicap on its head and turned his prosthetic limb into a dock for his Nokia C7, The Telegraph reports.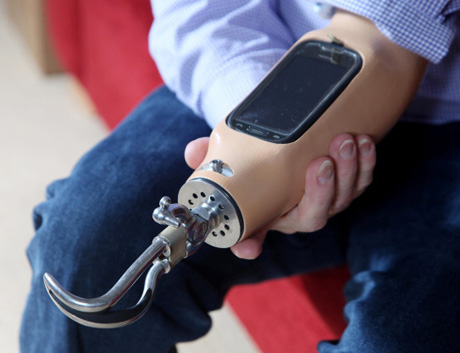 Source: SWNS
Prideaux came up with the idea after playing around on an iPhone, but realised he would struggle one-handed and reached out to Apple for help with the custom prosthetic.
With the company apparently unwilling to lend a hand, Prideaux turned to Nokia who provided sample casing. Techheads at the Exeter Mobility Centre did the rest, creating a fibre glass limb with a cradle for the C7.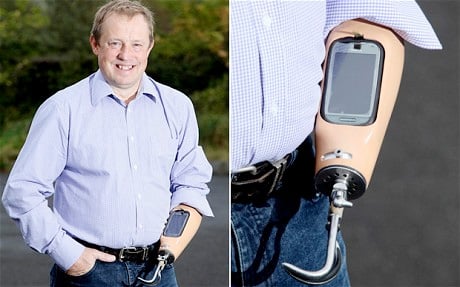 Source: SWNS
Now the 50-year-old from Somerset can use his smartphone hassle-free. It might be expensive for an upgrade, but that's one hell of a hands-free kit. ®