TomTom Go Live TopGear Edition
The best satnav... in the world?
Review The monumental cock-up that saw the BBC grant then withdraw permission for TomTom to use Jeremy Clarkson's voice in a satnav must have the Dutch navigation wallahs jumping for joy.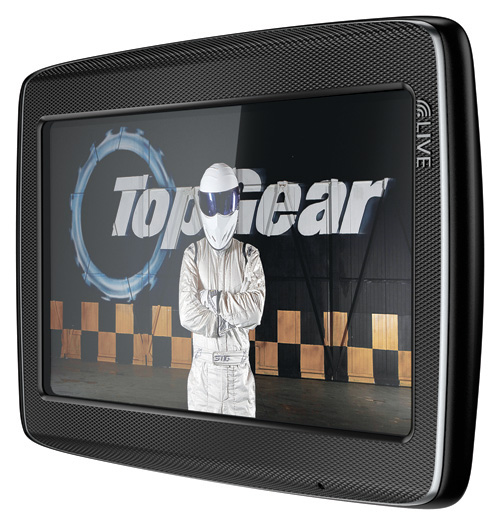 TomTom Go Live TopGear Edition: put it on Stig to mute
Not only has the ban generated the sort of media coverage that it could only have dreamed about but the BBC's clanger didn't involve a product recall – so tens of thousands of the things are already safely sat in warehouses in anticipation of the annual consumer frenzy that is Christmas.
In a nutshell, the £180 TomTom TopGear Edition is a run-of-the-mill Go Live 820 – a model which has now been replaced by the larger screened 825. Yet it is preloaded with Clarkson and Stig voices, unique TopGear car icons and themed start up and shut down screen flashes
Of course The Stig never says a word on telly so that's basically a silent mode. I for one am massively relieved that you don't get either Messrs. Hammond or May on the thing, as they are both becoming dictionary definitions of 'presenter over-exposure', especially the short and less talented one.
TomTom also says the TopGear Edition has a load of unique petrol-head POIs including race tracks and the TopGear studio at Dunsfold Aerodrome though I suspect many of these can be found on a regular TomTom. Clearly then, the appeal of this device will depend on your view of Clarkson the man and how much you want him guiding you o'er hill and dale.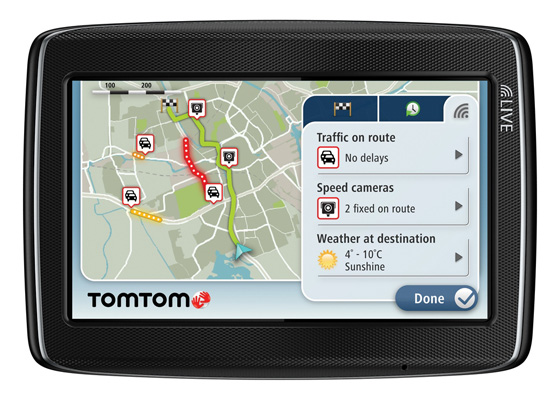 Standard TomTom fare after the TG flash screen
Opinionated pseudo-libertarian rantings aside, he can be rather amusing and, of course, he thumped Piers Morgan. Nobody who has done that can be regarded as wholly irredeemable. Turning from the man to the voice, Clarkson doesn't actually have a bad speaking voice for this sort of gig and the various humorous turns of phrase are generally rather amusing and pretty inoffensive.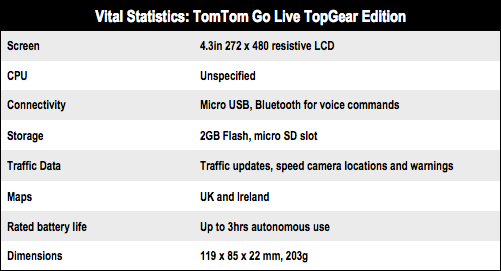 Sponsored: From CDO to CEO