Father-of-three attacked teen after Call of Duty jibes
Pwned and irate
An angry gamer has avoided jail for attacking a teenager who mocked his online gaming skills after he was gunned down in Activision's Call of Duty: Black Ops.
Unemployed Plymouth resident Mark Bradford, 46, admitted one count of assault by beating and was given a suspended prison sentence over the attack, The Daily Mail reports.
The 13-year-old victim had been gloating at Bradford's character's death as they played the game together over the net, calling him a "d*ckhead" and other insults.
Instead of accepting this as typical behaviour from a CoD-playing teen, the disgruntled gamer lost his rag, walked 200 yards to where the boy lived and grabbed him by the throat, causing scratches and reddening.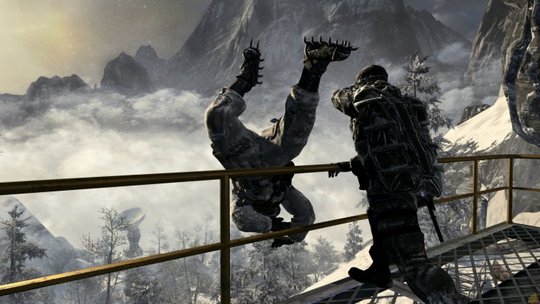 Pushed over the edge
A parent at the household had to pull him off the shocked lad, and it wasn't long before the boy's mother pressed charges. Bradford, who reportedly has mental health issues explained his moment of madness:
"I'd been playing the whole day and he was baiting me and just would not shut up... It wasn't malice. I just grabbed him. I've seen him since and apologised. The injuries weren't that bad, but I do regret it."
As a result of the attack, which happened in July this year, Bradford was handed a 16-week prison sentence at Plymouth Magistrates' Court, suspended for 12 months. He was also ordered to wear an electronic tag for eight weeks with a 7pm to 7am curfew. And he must fork out £80 in compensation.
The cash should be enough to buy the unnamed kid a copy of the next Call of Duty, Modern Warfare 3, when it hits shops early next month.
Is this further evidence that aggressive games cause angry behaviour, or is it just a case of a sore loser being pushed to the brink? ®