HTC Radar WinPho 7.5 smartphone
You've been Mangoed...
Browsing history
Currently, Microsoft's Marketplace is still lagging well behind Apple's App Store and the Android Market and shows no real sign of taking off. It's getting better though. More metadata is now shown when you search for apps, like the provider, price and user star rating. You can search through applications, music and games separately now – rather than seeing results all lumped together – and there's also support for Podcasts which you can download using Microsoft's Zune syncing software.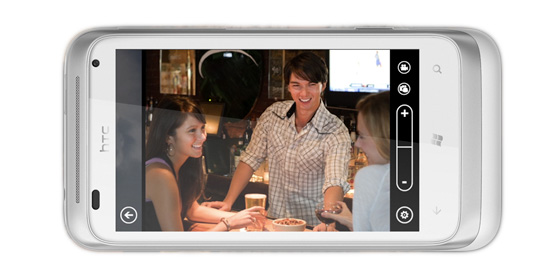 The handset also offers 720p video recording
Explorer 9 is the default browser that's bolstered by hardware acceleration, but doesn't too stretched as there's still no support for Flash so you can't watch BBC iPlayer. HTC has its own YouTube app offering in its Hub though. The browser is generally fairly slick in use, rendering pages well for the most part but if you don't like it, you're pretty much stuck with it, since there are no alternatives such as Opera available yet from the Marketplace.
The Radar's classy aluminium shell measures a hefty 121 x 62 x 11mm yet movies look great on its large screen and you can stream films, music and pics to a networked TV using DLNA and HTC's handy Connected Media function. The HTC Watch download service is also on board, offering films to buy or rent.
The music player includes SRS Surround Sound music enhancement, which gives the impression of broadening the sound stage and the supplied headphones are unexpectedly good. However, the 8GB of memory on-board seems a little light, especially since there's no option to expand it with a microSD card and this does rather affect its overall rating.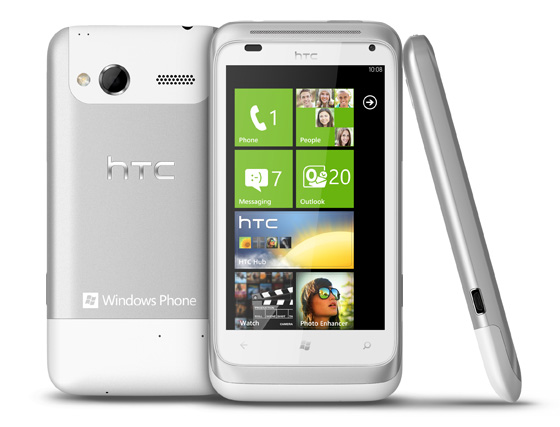 A step in the right direction, but the platform needs more apps
Call quality is fine, with the on-board speaker delivering voices with a well rounded and far from tinny tone. The 1520mAh battery is fine too, if unremarkable, delivering a little over a day's worth of fairly heavy use.
Verdict
Windows 7.5 Mango certainly offers a lot of useful improvements on its predecessor but it's no game changer. It remains to be seen if developers will embrace it and begin populating the Marketplace in the kind of numbers it will need to compete with Apple and Android. That said, the HTC Radar is a perfectly fine, if unspectacular vehicle for it – more pocket-friendly than the HTC Titan, and with a solid list of features. ®
More Smartphone Reviews

Apple
iPhone 4S
Sony Ericsson
Xperia Arc
Ten… Androids
to outshine
the iPhone 4S
RIM
BlackBerry
Torch 9810
HTC
Sensation
Sponsored: Detecting cyber attacks as a small to medium business

HTC Radar WinPho 7.5 smartphone
One of the first smart phones to get the Windows Phone 7.5 Mango OS also includes a reassuringly solid aluminium case and 5Mp camera.