China punts free condoms at iPhone owners
Fondle something other than a mobe
The Chinese are testing an iPhone app for ordering government-funded contraception, but with limited success as the state won't stump up for the quality brands.
The service currently covers Beijing, and will provide three packs of ten every two months, with free delivery if you're central enough. While you're browsing you'll get some health information too, but punters questioned by Global Times remained dubious about the brands being offered:
"These brands are completely new to me, so I don't think it's worth trying, considering the high risks," said one 30-year-old chap when asked about the app, while a similarly aged woman was adamant that nothing unbranded was going near her: "If my boyfriend insists, I'll say the sex is not going to happen."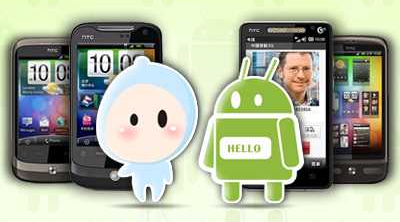 The Android version will be available soon, presumably once the chap on the left gets out of his condom
China apparently manufacturers about seven billion condoms annually, with two and a half billion being used locally and the rest exported - but the app only provides free protection from lesser-known brands and there's nothing like a BSI Kite Mark to ensure a minimum level of quality.
Android users don't get a free app, so will have to rely on the website. But then, as iPhone users are so much more attractive they'll need a lot more condoms, so perhaps an iTunes version makes more sense. ®