Retro couch is quite the space invader
Arcade furnishings
Check this crazy piece of furniture out. Behold the Retro Space Invaders Couch from Firebox.
Created by Russian Designer Igor Chak, the pixelated sofa is made from leather and comes with memory foam cushions for added comfort. With furniture like this, bachelors are bound to score.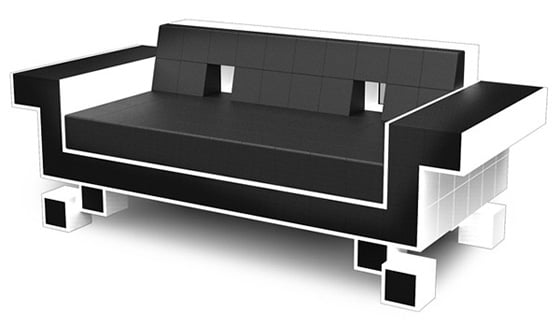 As the couches are handmade to order, they're unsurprisingly rather pricey. Still, there's a lot of old-school arcaders who have cash to burn, provided they didn't feed it all through various slots in two bob bits.
The Retro Space Invaders Couch costs £5,500 from Firebox. Have you got the credit for one? ®
Sponsored: Your Guide to Becoming Truly Data-Driven with Unrivalled Data Analytics Performance