Philips Fidelio DS9
Dock de luxe?
Sound blaster
Unlike the Fidelio DS8550 speaker I reviewed almost a year ago, the DS9 has no wireless pick-up. That's disappointing, especially now Apple's AirPlay streaming tech is appearing all over the shop and, now that iOS 5 is out, is set to become even more in demand among iDevice owners.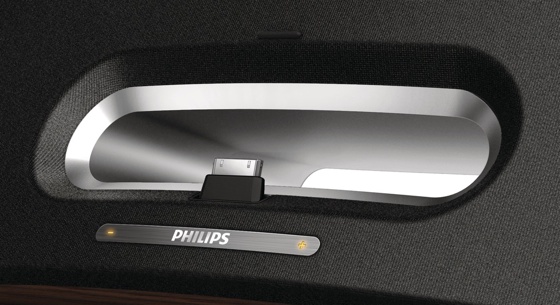 On-board controls are limited to one volume rocker
But the quid pro quo is the low price of £249 - £100 less than the similarly AirPlay-less DS9000, though this is on the verge of being replaced by the DS9010.
Behind the fabric face sit a pair of 19mm tweeters mounted at each end. Between them and the cut-out area sit two 88mm woofers. Feeding these four is an amp that pumps 25W through each channel.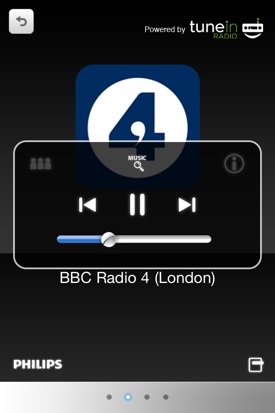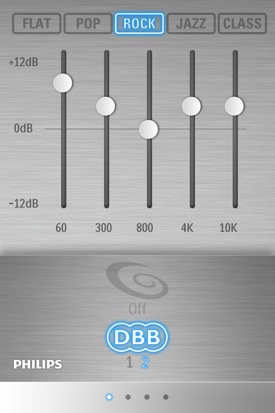 Philips' Fidelio app now has internet radio playback (left) and a five-band EQ (right)
The result is plenty of welly to get the party started and to annoy the neighbours. The Fidelio trademark rich, bassy sound is here to enjoy and there's no loss of detail among the high notes. In short, it's a very nice sound.
A benefit the DS9 and other Fidelios share with B&W's Zeppelins - but which few if any other speakers do - is a direct digital connection for the sound, bypassing the iDevice's digital-to-analogue converter and using the DS9's own.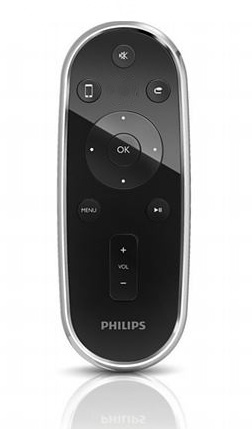 The remote's well made but doesn't fully control the iOS app
If the DS9 itself lacks functionality, there is Philips' free Fidelio app, which now incorporates not only a five-band equaliser if you want to tinker with the sound, but also the internet radio engine from TuneIn to give you access to 7000-odd stations from around the globe. That's in addition to the alarm clock functionality the app has always offered along with its ability to tap into the iDevice's music database directly.
Verdict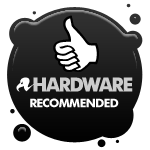 The Fidelio DS9 delivers, yet again, a rich, appealing sound and a decent array of features through an app running on the playback device itself. Since that is almost certainly going to be an iOS product, that doesn't matter too much. Only iPod Nano owners and folk using the aux input will miss out.
The only real omission here is wireless connectivity, and if that's a must there are similarly priced but less beefy members of the Fidelio family to enjoy. Me, I'm happy to trade wireless for the DS9's and stylish looks and gorgeous sound. ®
More Speaker Reviews

Logitech
AV Stand
Pure
Sirocco 550
Ten
wireless
speakers
B&W
Zeppelin
Air
Audyssey
SoMa

Philips Fidelio DS9
Smart-looking, great-sounding speaker dock for Apple iDevices.