Juniper profits get a haircut in Q3
Hits sales targets, thanks to switches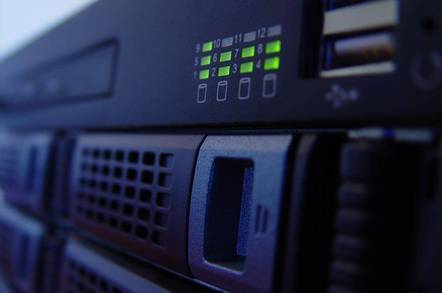 Profits at Juniper Networks have had a haircut after costs for manufacturing, research, development, and sales all grew faster than revenues in its third quarter. But revenue is growing and hitting targets, which is a good sign for the networking business in general, and for Juniper in particular.
In the third quarter ended in September, Juniper's sales hit $1.11bn, up 9.2 per cent. Product revenues rose by 7.6 per cent to $861.8m, while services revenues jumped 15.5 per cent to $243.9m. But operating costs in the aggregate rose twice as fast as revenues, so net income fell by 37.8 per cent, to $83.7m.
Juniper makes the bulk of its money selling routers, which brought in $550.4m in product sales (up 7.6 per cent) and $152.6m in services revenues (up 15.5 percent) in Q3. Switch product sales hit $121.9m (up 25.4 per cent) and switch services revenues more than doubled to $9.7m.
In a conference call with Wall Street analysts, Robyn Denholm, chief financial officer at Juniper, said that the MX line of routers did well in the third quarter, up 30 per cent from the year ago period, but dropped a bit sequentially against a very strong second quarter.
The T Series core routers had strong sequential growth and Denholm reminded everyone that the first T-4000 core routers would start shipping in the fourth quarter. The PTX Converged Supercore switch, which has been in beta since the second quarter, is on track to ship in the first quarter of 2012.
On the switching side, the EX2200 and EX8200 were the big drivers, with the entire EX line of switches and QFabric products generating $110m in sales; wireless LAN products generated $12m in sales.
Service layer technologies accounted for $271.3m in sales, up only 1.1 per cent, with hardware and software sales to service providers actually falling two points in the quarter. The SRX router/gateways brought in $92m in revenue in the quarter, up $30m from Q2, and was driven mainly by the high-end SRX products that carriers use to secure their mobile networks.
If you look at Juniper by customer segment, sales to service providers was $685m, down 6 per cent sequentially, with routing taking a bit of a hit, but bolstered in part by Pulse mobile security software sales. Sales to non-provider enterprises rose by 8 per cent sequentially to $420.8m, with both routing and switching doing well.
Juniper has $2.72bn in cash in the bank and another $632.4m of short-term investments, and $775.4m in long-term investments against just under $1bn in long-term debt from an offering earlier this year, so the company is in a pretty good position to weather an uncertain economic climate like the current one. As the company said in the second quarter, the demand for networking over the long haul is good, but the jittery economy means companies and service providers are sometimes hesitant to make big capital expenditures.
With that in mind, Juniper is estimating it will have sales between $1.16bn and $1.22bn in the fourth quarter, which is slightly down to slightly up from the $1.19bn it booked in Q4 2010. Non-GAAP net earnings per share is expected to fall between 32 and 36 cents, which is down from the 42 cents in Q4 2010. ®