Nimble's iSCSI is more than a flash in the can
Disk drive array is revamped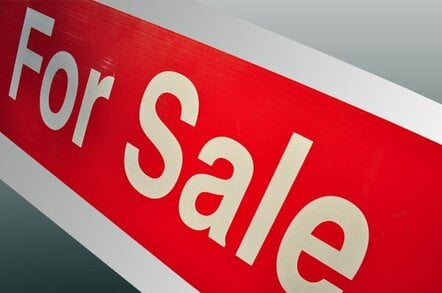 Comment In a world of flash-based and tiered-storage startups, Nimble Storage has gone back in time and re-invented the single-tier iSCSI disk drive array. Sure it has a flash cache, but it's all about being a go-faster iSCSI array rather than being a flash play.
We wrote about Nimble a month or two ago. A recent briefing from its marketing VP, Dan Leary, has provided a lot more information about the company and its technology. Nimble was founded and staffed by people with Data Domain and NetApp featuring strongly on their CVs. They have devised and developed a CS (Converged Storage) 200 product, for mid-market customers, ones with a few hundred to a few thousand desktops. It is based on commercial, off-the-shelf hardware: MLC flash, SATA disk drives and a SuperMicro server. The clever stuff is done by software...
Storage software rules okay
Data access is only by iSCSI over 1 and 10GbitE. There is no Fibre Channel or file access. The product's storage resources start with an operating system and and a log-structured file system. The hardware features DRAM plus NVRAM, then multi-level cell NAND and 1TB and 2TB SATA disk drives. SAS drives and 3TB drives are coming.
The technology features a Cache Accelerated Sequen­tial Layout (CASL). Incoming data is put in NVRAM first of all so that writes can be completed fast. Then it is compressed in real-time into variable-sized blocks in DRAM, grouped into large stripes and written to the disk drives as sequential data. This compression process results in incoming data that is probably random, being written sequentially and not randomly. Nimble says that SATA disks are not that much slower than Fibre Channel ones when doing sequential writes.
Nimble's revenue history shows faster growth than virtually any other other storage startup at as similar stage in its history.
Data in the disk drives that is active, accessed more than once in a period, is deemed cache-worthy and copied to the flash cache as a full erase block. Because it's copied data in the cache there is no need to RAID the flash, which keeps system cost down.
Nimble says its 3U boxes can provide from 15,000 to 25,000 IOPS. Flash caching provides the read performance, and sequential writing and NVRAM provide the write performance.
Compression and protection
Leary says Nimble's compression is different from that used by EMC and NetApp: "Other vendors have provided real-time compression on top of decade-old file systems with fixed block sizes and write compressed data into fixed size slots. Modifying a block in such a group means the whole group has to read and erased then re-written ... There's no such overhead with Nimble."
This is pure compression by the way and not deduplication.
Data is protected with instantaneous, and not copy-on-write, snapshots and can then be replicated to a second CR system. These facilities are included in the CS product price. Snapshotting compressed data means snapshots are small and many, many more can be kept. Leary says some customers store more than 10,000.
The snapshots are kept on the same disks as the source data. The CS operating system keeps an intelligent block index – a key part of its metadata – and uses this to track blocks on the system.
Nimble has three products now: a CS 210 with 8TB of usable capacity, a CS 220 with 16TB usable, and a CS 240 with 32TB.
Leary says Nimble's main competition is Dell EqualLogic with the next level being NetApp and EMC, followed by a little bit of HP LeftHand: "We've seen them fall off in the last four months. We're starting to see more of Compellent."
He wonders if HP is under-investing in LeftHand.
The Reg understands Dell will add Ocarina compression technology to EqualLogic arrays in the next six months or so.
Nimble leverages its flash to keep costs down. It's standard MLC flash and not more costly SLC or eMLC NAND. The data in it is compressed and the net of this is that mid-market companies can get performance equivalent to that of a FIbre Channel drive array or some flash arrays for an affordable price.
Funding nirvana
The company was lucky enough with its VC pitches and progress to have regular-as-clockwork annual infusions of cash before it needed to spend it. There is about, we guess, upwards of $20m in the bank to build out a sales channel and marketing operation, and generally scale its infrastructure.
The funding history goes like this:
January 2008 – Nimble Storage founded. Receives A-round funding of $8m from Sequoia and Excel Partners.
2009 – B-round of $9m led by Lightspeed Ventures.
July 2010 – company launched as the downturn ended with 100 per cent channel operation.
Autumn 2010 – C-round of $16m from existing investors.
Summer 2011 – D-round of $25m from ARTIS Capital, DataDomain's largest investor when it was acquired by EMC.
September 2011 – c150 customers.
This river of cash, the flow of which was helped by strong early customer traction, totals $58m.
Leary says Nimble's revenue history shows faster growth than virtually any other other storage startup at a similar stage in its history. Take Data Domain, Isilon, EqualLogic and Compellent: "We're well ahead of them in early revenue ramp terms."
EqualLogic took around $500,000 in its first partial year of seven months: "We did three times that," meaning $1.5m. "This year we're on track to be well ahead of $10m."
Nimble is now setting up operations in Europe and has appointed Phil Turner, the former EMC Data Domain Country Manager, as its EMEA sales director. He is building up a channel organisation. This organisation will be used to ship re-invented iSCSI arrays that are, Nimble is certain, faster than equivalent EqualLogic and HP P4000 (LeftHand) arrays and much more cost-effective.
Let's see what the market says. If the early results are followed through then Nimble is going to become a major iSCSI player. ®