Ingram slams 'soft' Euro retail market
Staff face axe as Q3 profits take a hit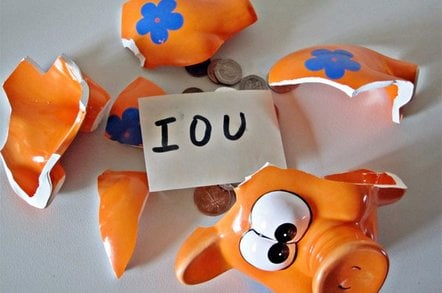 Ingram Micro is forecasting modest fiscal Q3 growth aided by a currency tailwind on the back of weakened consumer demand in Europe and biz woes in Oz.
Ahead of reporting the numbers next week, the world's largest IT distributor expects sales to be $8.9bn (£5.65bn), "growing modestly in local currencies" on a sequential and year-on-year comparison.
The blame was laid at the door of the "soft" European retail space, which Ingram said in Q2 would force it to make redundancies in the region and resulted in a more "competitive environment".
At the same time, Ingram has yet to fully recover from long-running issues related to a botched enterprise resource planning implementation in Australia.
It said efforts to gain market share that was lost during the process was slower than expected and requiring increased marketing costs and "competitive price actions".
The factors hit "gross margin and operating leverage", dragging earning per share below expectations to between $0.32 and $0.34, the firm said.
"Demand in our key customer segment, which serves small and medium businesses, remained relatively solid in most parts of the world," said Greg Spierkel, CEO at Ingram.
"Most areas of our business are performing well, outside of the recovery efforts in Australia and the effects of the European economy," he added.
It now looks more likely that the sluggish European retail sector may force Ingram to make redundancies in the region, something it warned may happen when reporting Q2 numbers in July. ®