MacBook case fabs kick up a right stink
Production hit by neighbours' odour complaints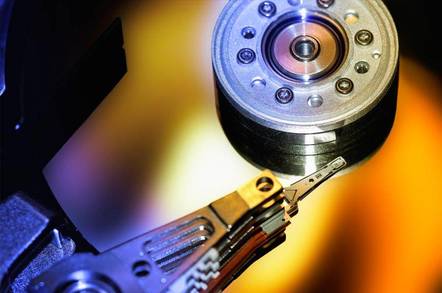 Taiwanese parts supplier Catcher Technology has been forced to close down some of its production systems in China's Suzhou province after local residents complained to the authorities about "odours" coming from its factories.
The move is the latest sign that the Chinese government is starting to take environmental fears over its huge industrial sector seriously. Many of the world's tech firms rely on the country's factories to churn out electronics for the masses.
Catcher's announcement to the stock exchange on Sunday, followed by clarification on Monday, said that it would speed up its "improving process" to try to get production back online before it starts to lose out on revenues:
Once those machines get approval from authorities then those machines will start to operate.

If the certain produce processes cannot restart its operation by end of Oct, the sales revenue of Oct will be affected by 20 per cent. And the sales revenue of Nov will affected by 40 per cent.
The parts manufacturer also said that it had been making metal casing products "for many decades" and its painting materials were similar to household paints and harmless to people:
According to our recent examinations conducted by certified institution, both the chemical materials and odours meet the safety marks. Our subsidiaries set up at Suzhou Industrial Park for more than 10 years. In the past few years, we have invested for more than hundred million RMB (renminbi) in environmental protection facilities, material and manpower.
Catcher's website says it makes casings for PCs, smartphones and other devices and counts Apple, Dell, Acer, Motorola, LG and Samsung among its customers. Along with better-known firm Foxconn International, it is the major producer of casings for mobile electronics, according to analysts.
In August, the company said it would be operating at full capacity to the end of this year, due to strong demand for magnesium-aluminium alloy chassis – the kind used on MacBook Airs and Pros.
Catcher put its smartphone and tablet PC chassis business at 55 to 60 per cent of its revenues for this year, according to Digitimes.
The possibility that technology firms will pull orders from Catcher and transfer them to Foxconn pushed the latter company's shares up 4.08 per cent by the end of Monday's trading in Taiwan. Meanwhile, Catcher stock dropped 6.91 per cent.
The Chinese government has appeared to become more active in pushing for better environmental practices from its factories in recent months.
Apple's supply chain was singled out for a tongue-lashing in a 46-page report at the start of September from the Institute of Public and Environmental Affairs in Beijing that said illegal pollution was being produced by dozens of suspected Apple suppliers throughout the country. ®