Ten... earphones for mobiles
Hear, say
Product Round-up Here we go again with some more headphones, but this time I'm looking at those faithful friends you'd use on a daily basis with your smartphone. While still likely to be churning through MP3s, their function is also to act as hands-free kit, so conversational ability is key.
While you can spend silly money on smartphone earbuds, this round-up focuses more on models models that are in double figures, with just a few notable exceptions.
Given the range to choose from, there are a mix of models with some headsets specifically designed for the iPhone along with others to suit other popular smartphone brands. Listen up.
AKG K-350

At first glance, these basic buds hardly stand out from the pack. The cable is flimsy and easily tangles, plus the lightweight chambers sit in the ears like a regular pair of freebie earbuds – they were a bit scratchy too. When I recovered from these superficial wounds, I discovered this headset could knock out an impressive sound.
The K-350s benefit from a loud output, driven by a crisp top end, a smooth mid-range and a prominent bass to hold things together. At full volume, things start to get distorted, but this headset goes plenty loud so there's no need to turn things up all the way.
The built-in controls sit around the mouth area, so while they may fumble more changing tunes, the microphone delivers a clear voice and doesn't pick up a great deal of background noise. The controls and mic are functional only with iOS devices.
The K-350s certainly deliver a big sound for the price, and come with a trapezoid-shaped case and two extra pairs of eartips. Even so, I couldn't get on with the fit and have had to knock the rating down a notch as a result.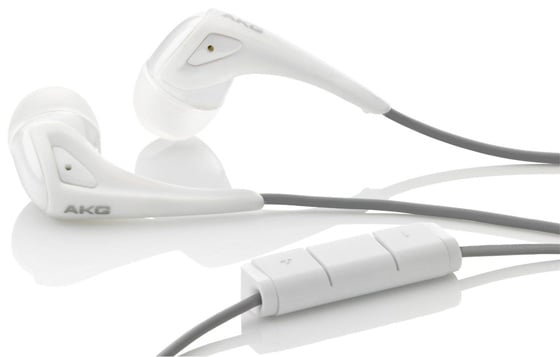 Reg Rating 70%
Price £70
More info AKG
Audio Technica CK400i

The CK400i headset is Audio Technica's low-end model that endeavours to take things up a level from the freebie buds you get with an iPhone. For other smartphones, the company makes an alternative model, the CK400is.
Despite being comfortable, they wouldn't stay in my ears properly, falling out far too often. I considered some comply-foam tips would probably help matters, and had a go at changing tips around, which turned out to be more of a struggle than you'd expect.
The design is fairly basic, with a bog standard symmetric cable and a few extra silicone tips. The chambers on each earpiece look like little brothers of the Audio-Technica CKS90's bass-chambers, which, by the way, also come with an in-line mic in the form of the CKS90i and are worth considering, if you have the cash to splash.
Unlike the CKS90s, though, the CK400s don't deliver much bass at all and there's a mid to top end emphasis. The less-than satisfactory fit doesn't help matters either, but even when held in place, the bass is still overpowered by the high-end presence.
In-line controls hang on the right side and perform well. The call quality and suppressed outside noise are impressive too. For the price, they offer fairly reasonable value, but for listening to music, they just don't cut it and need more of a robust bottom end that you'd find on Audio Techica's more up-market alternatives.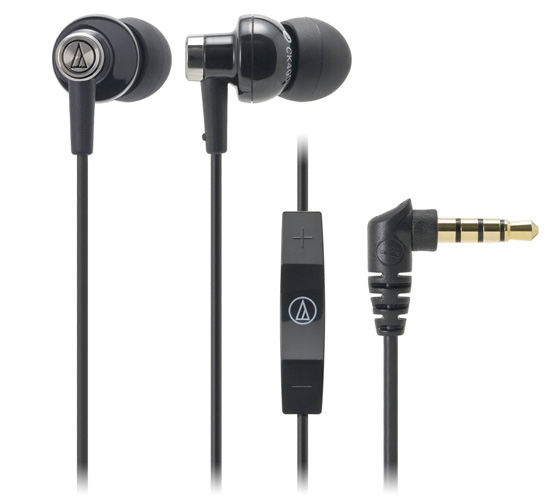 Sponsored: Your Guide to Becoming Truly Data-Driven with Unrivalled Data Analytics Performance