Collapsing cranes and cantankerous cars
Another day at the solar races
WSC It's all go here Down Under at the World Solar Challenge, as the rival teams prepare their vehicles to depart Darwin on Sunday, with nothing more than a quick 3,000km drive between them and the finishing line in Adelaide.
Our on-the-spot Special Projects Bureau team caught up with a few of the participants yesterday, and this morning mosied back to the Hidden Valley Motor Sport Complex, where Drew posed with Durham Uni's car and his fetching new limited-edition SPB t-shirt.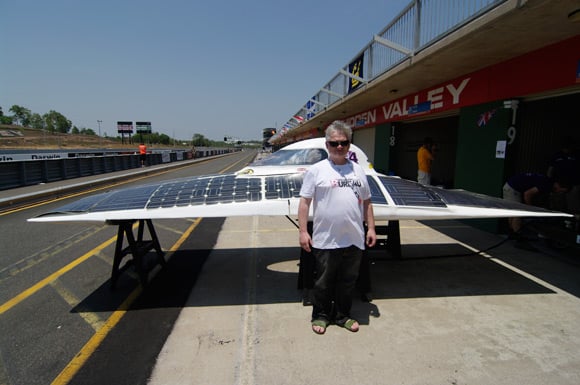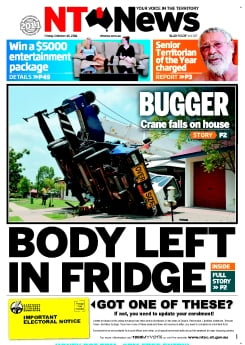 We'll have more of today's activity down at the track in a mo, but first I'd like to offer an apology to our regular Friday readers who may have tuned in to El Reg for their traditional dose of Bootnotes.
As you can imagine, I'm a bit tied up, so you'll have to make do without "Ohio man cuffed for [verb] with [noun]" and Lindsay Lohan in [rehab/sex/drug/nudity/upskirt] outrage".
However, this might cheer you up: the front page of today's NT News, which caught my eye while I was tucking into a lunchtime platter of meat pie, mushy peas and gravy.
It's quality stuff, I'm sure you'll agree, and if that's not enough for you, try this recent tale of the naked drunk bloke, his "semi-clothed" female companion, and their pranged Toyota HiLux.
Down at the solar car test track, however, there was little evidence of nudity, booze or marijuana, as the entrants prepped their vehicles for "scrutineering" by the race organisers.
Here's CalSol's entry, with its lid off...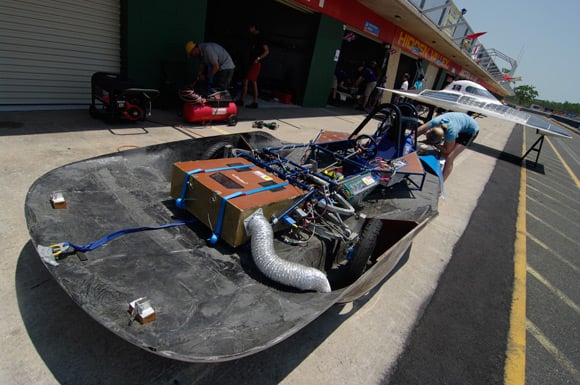 ...and MIT tweaking their hot wheels: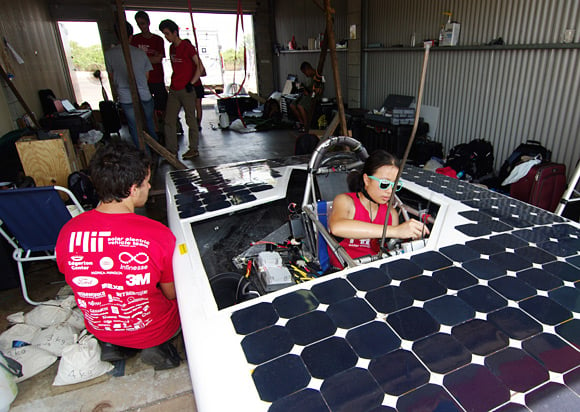 The University of Michigan was likewise fiddling about in the pit lane...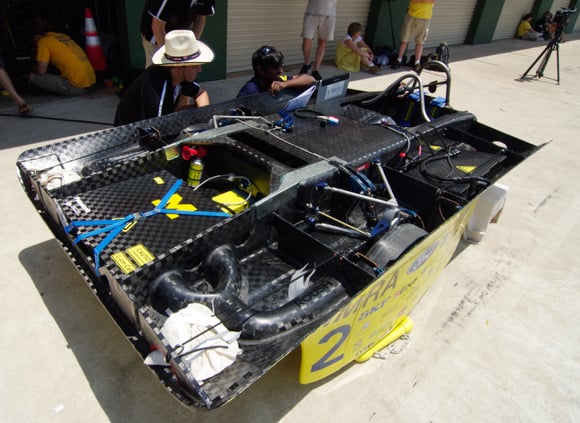 ...while a few chaps from Taiwan's National Kaohsiung University of Applied Sciences decided that there was time to take break from pampering their Apollo VI vehicle...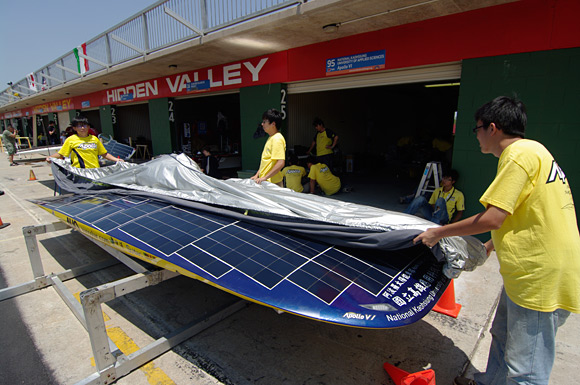 ...to get a quick bit of shut-eye: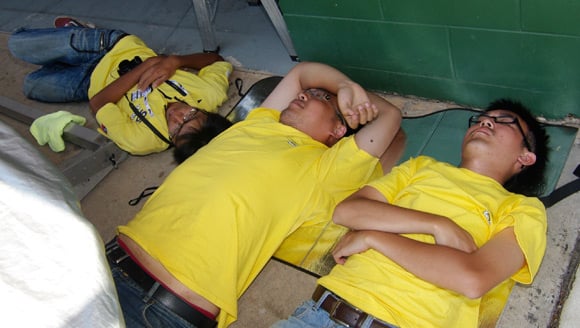 And fair play to 'em, too, because it's bloody hot here, which of course means lots of lovely sunshine for solar cars to blast their way round the track.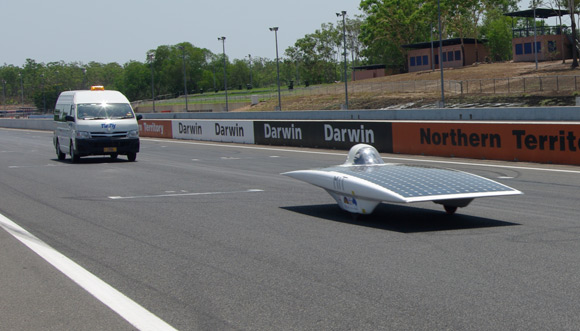 That's MIT again, who did a couple of nifty laps after suffering from a computer "multiple redundancy systems clash", or something like that, the symptoms of which can be summarised by a stationary vehicle requiring the tender ministrations of the IT doctor and his diagnostic laptop.
MIT wasn't alone in having a few tuning problems with its wheels, and there's certainly a bit more to these solar cars than a few panels, four wheels and some batteries.
Sponsored: How to get more from MicroStrategy by optimising your data stack