WHSmith launches e-book reader rivals to Amazon Kindle
Calls on Kobo
WHSmith will next week launch against Amazon's Kindle with a pair of e-book readers of its own.
The UK newsagent will begin selling the Kobo reader from the Canadian company of the same name on 17 October.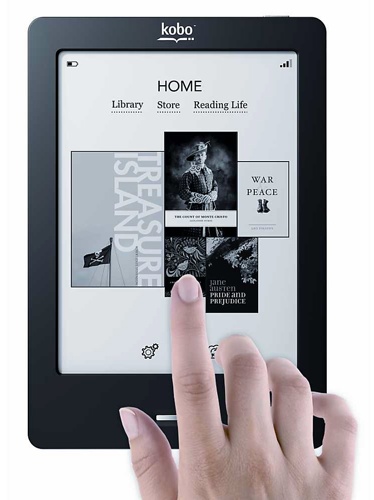 Kobo has e-book stores in Canada and Australia, and the WHSmith deal will bring its 2.2m - of which 1m are freebies: out-of-copyright classics and the like - to UK high streets.
Kobo this week announced a partnership with France's FNAC chain to bring its e-book readers and shop there.
The WHSmith deal isn't exclusive - Kobo's readers are already available over here from catalogue sellers such as Freemans and Grattan.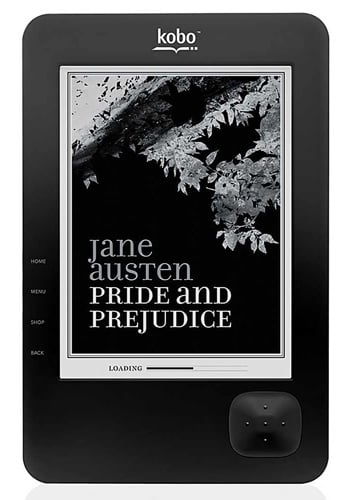 WHSmith will offer two devices: a basic £90 model and an upgraded version with a touch-sensitive screen for £110.
Amazon has the Kindle Touch, but since it has yet to bring that to market over here, WHSmith's Kobo Touch will be what it claimed is "the first Wi-Fi touchscreen e-reader widely available in the UK".
Sony's PRS-300 Reader is "widely available" and has a touchscreen, but it lacks Wi-Fi. Its wireless successor, the £129 PRS-T1, has yet to ship in the UK, according to the Sony website.
Both Kobo devices come with 2GB of storage and Micro SD storage expansion. They're based around 6in E Ink screens - Pearl technology in the case of the wireless model. ®
Sponsored: How to get more from MicroStrategy by optimising your data stack