Toshiba tears into enterprise drive space
300GB 15K small form factor spinner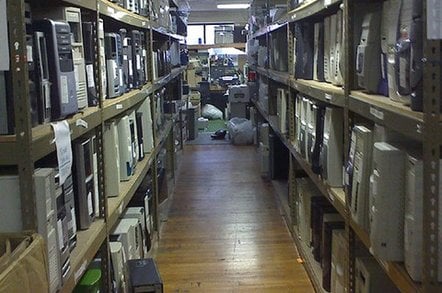 Courtesy of its acquisition of Fujitsu's disk drive business, Toshiba has entered the enterprise 2.5-inch disk market with a bang: with a 300GB, 15K drive to be precise.
This MK01GRRB/R series product is the second such drive available, and follows on from Seagate's Savvio 15K.3. Like the Seagate product, the Toshiba has two platters – meaning 150GB/platter, a 6Gbit/s SAS interface – and spins at 15,000 RPM. It also has a drive encryption variant.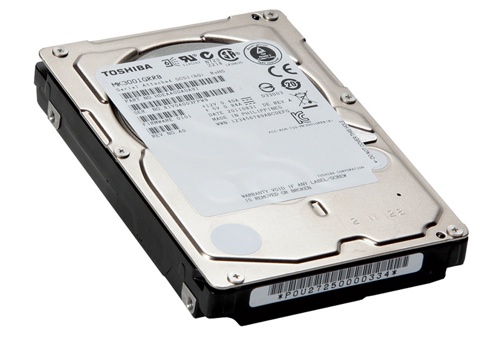 Toshiba's MK01GRRB/R series hard disk drive
This is the third generation of what was previously Fujitsu technology, and Toshiba has doubled the previous generation's 146GB capacity. The drive is available with either 147GB or 300GB capacity points.
Neither Western Digital nor Samsung have a 15K small form factor drive; the 10K Velociraptor is WD's top performer. Hitachi GST does have a 15K drive – the Ultrastar C15K147 – but it is a 147GB capacity product.
We would expect WD, once the Hitachi GST acquisition completes, to rapidly bring out a 300GB version of the Ultrastar C15K. It is probably under development in Hitachi GST's development shop already. WD might conceivably rebrand it, as the 10K Ultrastar overlaps the Velociraptor product space. Maybe we'll just get a faster Velociraptor.
As the storage array industry transitions to SSDs from 3.5-inch Fibre Channel drives, the focus is turning to using fast and compact 2.5-inch drives to boost disk drive enclosure I/O rates through having more drives in a shelf. Toshiba is nicely placed to become one of two sources for such drives for the array manufacturers, alongside Seagate.
Toshiba's new drive is scheduled to begin volume shipments in the first quarter of 2012. ®
Sponsored: From CDO to CEO