Samsung, Google to out Ice Cream Sarnie next week
New Android, new smartphone
Samsung and Google have rescheduled the announcement of their latest smartphone collaboration, putting a mark in the calendars on 19 October - next Wednesday.
The launch, which is expected to feature not only a new Samsung Galaxy handset but also the latest incarnation of Android, Ice Cream Sandwich - a point confirmed by Samsung's invite - was due to have taken place yesterday.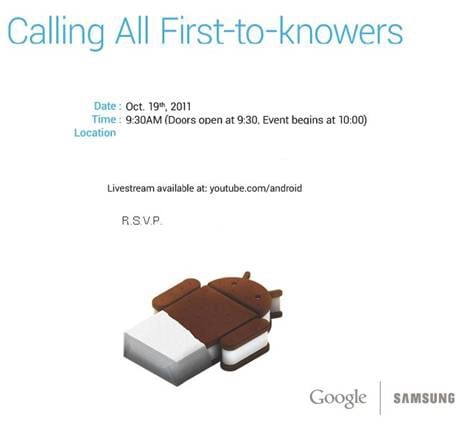 But Samsung and Google got cold feet following the announcement that Apple's new smartphone, the iPhone 4S, would go on sale the day after.
Apple Chairman Steve Jobs' demise didn't help either, shifting the media's attention ever more closely Apple-ward. ®
Sponsored: How to get more from MicroStrategy by optimising your data stack