Big data centers spending big bucks on big hardware
No recession in the glass house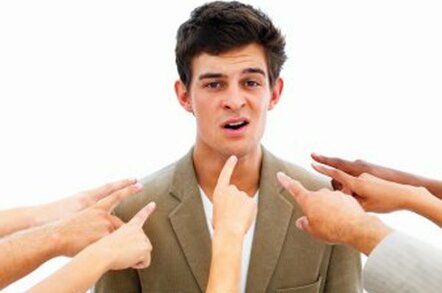 Just like the rich keep getting richer, the biggest data centers in the world keep getting bigger. And they're spending more money on servers, storage, and networking.
According to projections put together by the box-counters and prognosticators at Gartner, in 2010 about 2 per cent of data centers worldwide comprised 52 per cent of total floor space and 63 per cent of total spending on hardware. Fast forward five years, and in 2015 the top 2 per cent of data centers will make up 60 per cent of aggregate floor space and an astonishing 71 per cent of server, storage, and networking spending across all of the data centers in the world.
That sure sounds like a whole lot of cloud-computing capacity is being added.
But there are other factors at work. Jon Hardcastle, a research director at Gartner who follows data centers, said in a statement accompanying its data center spending projections, that the number of mid-sized data centers is shrinking as data center operators consolidate into mega-centers as cloud computing – it's the app, man – is on the rise.
Virtualization is also making data centers more efficient and denser in terms of the number of workloads and users that can be crammed into a given floor space, and this is actually holding back data center revenues, if you can believe it.
Gartner is pretty optimistic that hardware spending in the data center is getting back to where it once belonged. And that is mostly thanks to an insatiable desire for storage capacity.
"Worldwide data center hardware spending will finally reach and surpass 2008 levels," says Hardcastle. "Growth in emerging regions – particularly Brazil, Russia, India and China (the BRIC countries) – is balanced by continued weakness relative to pre-downturn levels in Japan and Western Europe. Storage is the main driver for growth. Although only a quarter of data center hardware spending is on storage, almost half of the growth in spending will be from the storage market."
Gartner reckons that the world's data centers (meaning, not the machines tucked under your desk or in your closet, but in a proper data center with controlled access, racks, power, and cooling) spent $87.8bn in 2010 on servers, storage, and networking gear, and projects that this will grow by 12.7 per cent to $98.9bn in 2011. Growth is projected to slow, however, with a rise of only 7.6 per cent, to $106.4bn. Gartner said that it expected for server, storage, and networking spending to reach $126.2bn in 2015, but did not provide any numbers for 2013 and 2014.
But any way you do the math, it means slowing spending for at least some of those years. A curve with 7 per cent growth in 2013, just under 6 per cent in 2014, and just under 5 per cent in 2015 fits the data points.
What Gartner did not talk about in its projections – and which would be very interesting to see – is how spending at SMBs and data closets and under desks for the same hardware will change over the same time. Is there going to be a net gain in hardware spending, or merely a shift out of SMBs and into clouds? ®
Sponsored: How to Process, Wrangle, Analyze and Visualize your Data with Three Complementary Tools