Computacenter squeezed by drop in demand
Q3 revs look droopy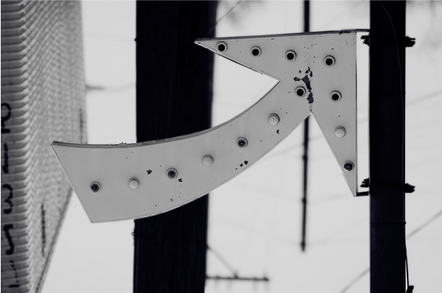 Computacenter's (CC) UK biz was squeezed in calendar Q3 by falling demand for bulky professional services deals and a continued drop in product sales.
Revenues fell 15 per cent to £234m for the three months ended 30 September, but at group level sales grew 5 per cent to £652m as CC's German arm and acquisitions in France offset the sluggish UK market.
The service-based reseller confirmed that product sales on this side of the English channel had slumped 20 per cent, albeit a slight improvement on the 22.6 per cent decline reported in the first half of the year.
However, perhaps less expected was the 6 per cent slide in UK services revenues.
"[This] is solely attributed to the declining revenue of our Professional Services business and more specifically, cabling, which is suffering from a decline in large construction projects," said CC in a statement.
The firm added that the service biz pipeline and recent managed services contracts wins made it "optimistic" about prospects for the UK operation.
CC Germany grew 19 per cent to €339m, including the minor acquisition of HSD and DAMAX in Switzerland, which were rolled into the numbers. Product sales rose 22 per cent and services edged up 14 per cent.
The acquisition of TopInfo in France helped CC grow country operations 28 per cent to €126m but excluding this deal turnover dipped 2 per cent. Product and services revenues were up 29 and 23 per cent respectively.
The board warned that trading conditions in the second half of 2011 will be more "challenging" than a year ago but talked up the new business pipeline.
"While there are clearly no certainties, we are confident that 2011 will prove to be the most successful year in Computacenter's journey by delivering record growth rates in our contractual services business that will underpin growth in the years ahead," the firm said. ®
Sponsored: From CDO to CEO