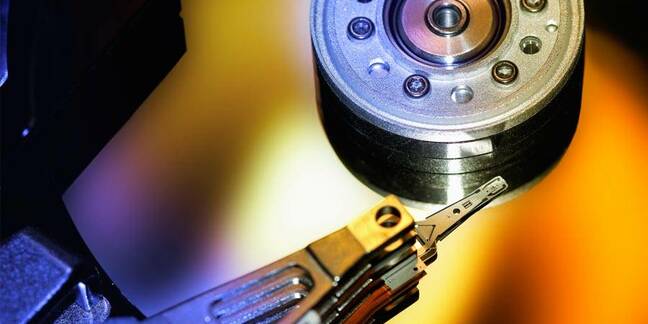 AMD has released its long-expected AMD FX processor line, and – as also expected – they're shipping them unlocked, thus warming the cockles of overclockers' hearts. Early testing, however, reveals others' cockles to be somewhat chilly.
"AMD FX CPUs are back with a vengeance," AMD client group headman Chris Cloran promised in a prepared statement, adding that even though the AMD FX family's unlocked natures make them naturals for overclockers, they're also just fine and dandy for users who just want to use them as-is.
"PC enthusiasts and HD media aficionados will appreciate the remarkable experience that AMD FX processors can provide as part of a balanced, affordable desktop system," he said.
The AMD FX processors, formerly code-named Zambezi, will initially come in four flavors – two eight-core, one six-core, and one four-core – but the company says that additional versions will be released over time.
The parts are based on AMD's long-awaited "Bulldozer" core, which will make its appearance on the sever side of the maket in the upcoming 16-core "Interlagos" Opteron processors. The AMD FX line slots in above AMD's former top desktop chips, the Phenom IIs.
AMD lists three clock speeds per part: the standard, just-chugging-along base clock rate; a Turbo Core clock, for when all cores are temporarilly bumped up for more-demanding tasks; and a Max Turbo clock, when only half the cores are active and bumped up still higher – useful for less well-threaded workloads.

Remember when quad-core desktop chips were top-of-the-line?
The top-ranked FX-8150's price is just $29 more than that of a 3.3GHz quad-core i5-2500K from Intel, and a cool $72 less than Chipzilla's 3.4GHz, quad-core i7-2600K.
But don't automatically think that twice the cores give the FX-8150 and its slower sibling, the FX-8120, twice the performance of Intel's quad-core processors. Far from it. Early testing by such worthies as Tom's Hardware, AnandTech, and TechSpot have been lukewarm, at best.
Both Tom's Hardware and AnandTech, for example, point out the AMD FX's struggles with single- or lightly threaded workloads, are soundly thrashed by Intel's current "Sandy Bridge" processors, and TechSpot concludes that "when it came time to play games the FX range was really no better than the Phenom II."
Ouch.
But don't write the Bulldozer core off just yet. The li'l fellow is not even a toddler – it's an infant. You may not want to replace your Phenom II system with a Bulldozer-based AMD FX quite yet – well, you might if you're running heavily threaded workloads – but give the company some time to jigger and rejigger the core, and better performance should result.
With that goal in mind, AMD is currently slaving away on its "Enhanced Bulldozer" core, code-named "Piledriver", which should appear by this time next year. Beyond that is a full next-generation Bulldozer, scheduled for 2013.
And don't assume that the reputedly lackluster performance of the Bulldozer cores in the AMD FX line necessarily means that Interlagos will be equally lackluster – there's a world of difference between desktop and server microprocessor implementations.
Still, it's not a good sign.
For today, the word on the street is that the AMD FX family won't embarass Intel's desktop chips, as the company did, for example, with its Athlon 64 FX-51 and FX-53, oh so long ago.
Unless you're an AMD fan who's also a hard-core overclocker with access to liquid helium, like the chaps who cranked an AMD FX up to 8.429GHz, the AMD FX appears to be more a pitty-patty slap than a knockout punch. ®
Sponsored: Practical tips for Office 365 tenant-to-tenant migration