Dell bulks up storage line – with compression product
Cramming your hot data into the steaming DX6000 pool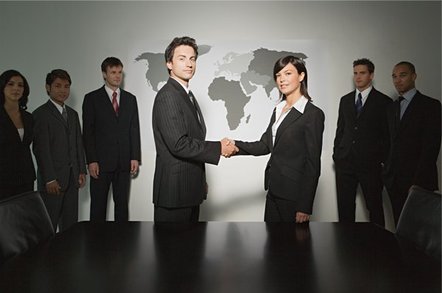 Dell is launching its first Ocarina data compression product, an adjunct to its DX6000 object storage product line.
The DX6000 products twin Dell hardware with OEM'd Caringo object storage software. The DX6000G server is a clusterable storage compression node that works with DX6000 storage. It uses software from Ocarina, a company which Dell bought in 2010. This software looks at files or objects such as images, and compresses them by removing duplicated and unwanted information and, for images, recodes them in a more efficient manner while not compromising visual image quality.
The DX6000G works with existing DX6000 environments, through the DX6000 interface, and uses metadata collected by those systems. Users can specify policy-based compression, optimised either for performance or for capacity. The former operates at near line speed with a minimal performance hit on the system but compresses target data less than capacity-optimised compression. This shrinks data more but at the cost of requiring more system performance.
Thee can be single or multiple clustered nodes. It is anticipated that there will typically be from one to four nodes, but there can be more and the system has been tested with up to 2.5PB of data stored across 46 DX6000 storage nodes. The DX6000Gs contain up to 8TB of disk capacity for scratch files using SATA or nearline SAS disks.
The reduction ratio varies with the types of files being compressed. Microsoft Office files can lose up to 80 per cent of their stored size, XML files and other web content up to 92 per cent, and video files, such as DPX, up to 58 per cent. Customers can use this benefit to reduce the amount of storage capacity they need, saving on power, cooling and floorspace, or choose to store more data in the same DX6000 resource pool.
Derek Gascon, who was Caringo's VP for worldwide marketing, joined Dell as its product marketeer for the DX platform in May last year.
More Dell products offering compression and deduplication will ship next year. El Reg expects that means similar compression facilities will become available for Dell's EqualLogic iSCSI and Compellent Fibre Channel storage platforms.
In a related announcement, Dell said that Compellent storage arrays and Force 10 networking products will be made available in existing vStart configurations starting in 2012. These vStart configs are pre-sized, pre-racked, pre-wired and pre-tested configs for virtual environments. Dell's existing vStart 50, 100 and 200 offerings support up to 50, 100 or 200 virtual machines and pair Dell PowerEdge, PowerConnect and EqualLogic offerings with virtualisation software from VMware or Microsoft. Next year will see Compellent and Force 10 products added in.
The DX6000G costs from around $25,000, including three years warranty, and will be available worldwide from 18 October. ®
Sponsored: How to Process, Wrangle, Analyze and Visualize your Data with Three Complementary Tools