YouTube has brought its movie rental service across the pond to Blighty.
The website now offers over 1000 full-length films to stream, from golden oldies like Attack of the 50 Foot Woman and Weird Science to new releases such as Hanna and Fast Five.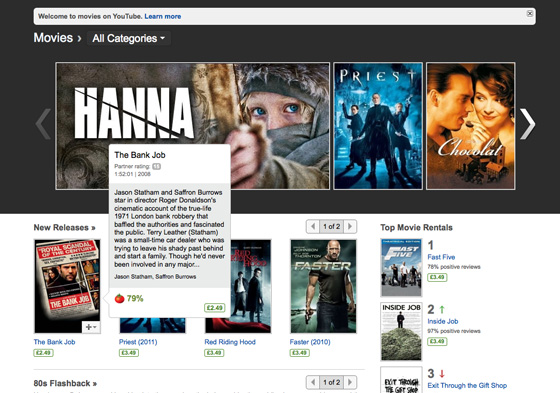 The majority of flicks cost either £2.50 or £3.50 for a 48-hour pass and buyers have 30 days to start watching the content.
It's not all scraping away at the wallet, though. Classics such as Nosferatu and Vampyr, to more modern favourites, such as Revolver and Wild Things, are all up for grabs at no cost whatsoever.
Have an explore over at YouTube Movies for the full line-up.
Now please excuse me - I have a free date in a swimming pool with Neve Campbell and Denise Richards. Where's the champers? ®
Sponsored: How to simplify data protection on Amazon Web Services