Nanotubes, sulfur expand battery storage
Blast-proof battery boffins back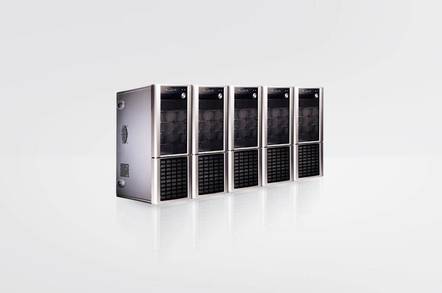 The group that last year gave the world the unexplodable lithium battery is back, this time using a combination of nanotubes, sulfur and an electrolyte additive to achieve what they say is a tenfold improvement in capacity.
In particular, the group, led by Stanford University's Yi Cui, believes the sulfur-coated carbon nanotube cathode is a key step in improving battery life – fast becoming a bottleneck for a host of technologies, from smartphones and tablets all the way up to electric cars and green power, all of which suffer from energy density constraints.
"I strongly believe that's a promising future choice to make better batteries," Cui told Futurity.
Last year, the group was in the news at the other end of the battery. They added silicon nanowires to the anode of the battery, creating what they say is a safer battery while at the same time increasing capacity and using cheaper and less toxic materials than are used in lithium-ion batteries.
Lithium sulfur-based batteries are a focus for research because they offer high charge density. However, using the material in a conventional battery design only yields a device of short life. Futurity explains that this is because the sulfur is exposed to and reacts with the electrolyte.
The carbon nanotubes protect the sulfur from this, making lithium-sulfur batteries a better candidate for commercialization. The research is published in Nano Letters. ®