HP UK sales hit by PC biz uncertainty
Leo's legacy lingers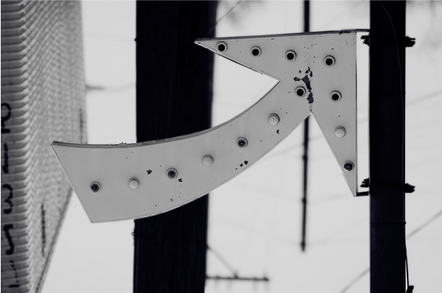 Demand for HP PCs waned in the UK following the disastrous decision to make public its strategic review of the Personal Systems Group, analyst figures reveal.
The US tech titan downplayed the potential impact of blundering former CEO Leo Apotheker's poor handling of the situation, but the early signs indicate a resultant loss of confidence from customers.
Channel analyst Context's figures for HP show a drop in market share from August to September of four percentage points for shipments and five per cent for revenues.
"We can definitely see an impact on the numbers," Jeremy Davies, CEO at Context, told The Reg. "This speaks to a lack of confidence in HP among corporate and SMB buyers."
In August, HP had a 38 per cent market share of unit sales and 44 per cent revenues but this slipped to 34 per cent for shipments and 39 per cent of revenues at the end last month.
Davies said it was "too early" to ascertain the lasting damage on HP's PC numbers or if this was a short-term blip.
HP will decide at the end of this month whether it will spin off or keep PSG.
Numbers for the whole of the UK show that revenues were flat but unit sales went up 7.4 per cent.
Context said fondleslabs helped maintain ASPs, but this was offset by price cuts on traditional PCs from vendors trying to clear massive inventories building up this year as consumer demand collapsed.
The biggest winner of the major vendors was Lenovo, which shoved troubled Acer into the third spot in the UK rankings, according to Context's distribution panel stats.
Davies said Lenovo had got its act together in the channel with rebates paid on time and a decent reseller programme. ®
Sponsored: Detecting cyber attacks as a small to medium business