Lenovo ThinkCentre Edge 91z all-in-one PC
Tidy desktop
Review It may not match the sleek, silvery elegance of Apple's iMac, but Lenovo's ThinkCentre Edge 91z is a far more affordable option for people who want a compact all-in-one desktop computer.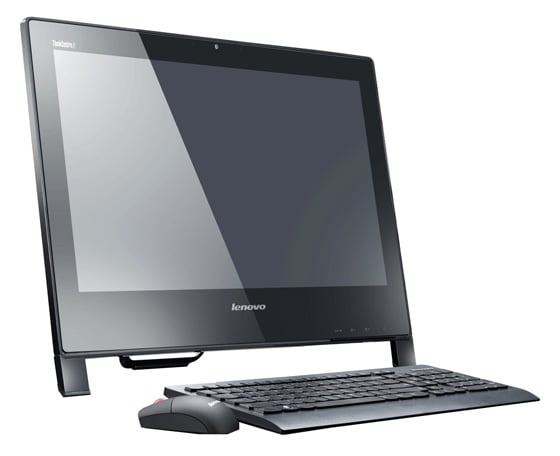 Lenovo's ThinkCentre Edge 91z: available with Intel Core-i3, i5 and i7 CPU options
The black plastic design of the ThinkCentre is fairly nondescript, but Lenovo does have a more stylish range of IdeaCentre all-in-ones that are designed for home use. The ThinkCentre range is primarily aimed at business folk who just want a tidy PC for running basic office apps.
All models in the Edge 91z range have the same 21.5in widescreen display, with a 1920 x 1080 resolution. The review model seemed a bit dark when initially set up, but a quick press of the Brightness button on the bottom-right edge of the unit revealed that the intensity was only set at 50 per cent – bumping it up delivered a clear and sharp image. However, a less glossy and reflective screen coating might be a better choice – especially if you've got harsh strip-lighting in your office.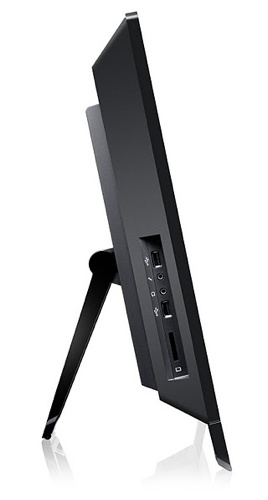 Ports a-plenty
The small built-in speakers produced a predictably thin sound, but there's an audio output connector so that you can connect external speakers for presentations or simply listening to some music while you work. I wasn't wild about the keyboard either.
Lenovo includes both wired and wireless mice with the ThinkCentre, but its UltraSlim wireless keyboard feels rather flimsy. I'd prefer something a bit sturdier when I'm thumping away on deadline day. But, keyboard aside, the ThinkCentre proved to be a fairly reliable workhorse PC.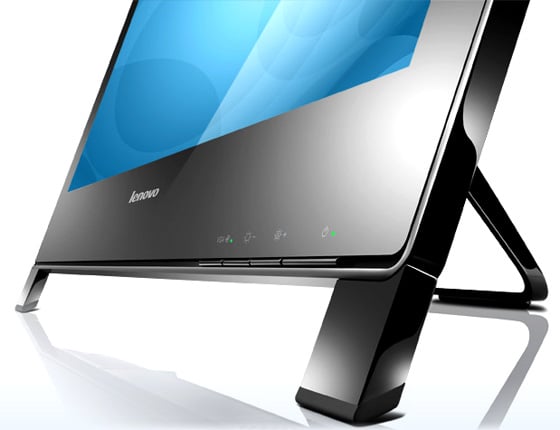 Stylish and yet suitably understated for office use
I tested the entry-level model in the range, which is equipped with an Intel dual-core i3 processor running at 3.1GHz, along with 2GB of Ram and 320GB hard disk. That's obviously a fairly modest spec these days, but a 3.1GHz processor is more than adequate for a workaday business PC that simply needs to run Microsoft Office, surf the web and handle email.
Sponsored: Quit your addiction to storage