Iomega Mac Companion external hard drive
iMac-friendly storage and USB hub
Sustainable developments
In tests, the Mac Companion averaged transfer rates of 70-75MB/s when data was being copied to it, and 75-80MB/s when it was writing data, over a FireWire 800 connection.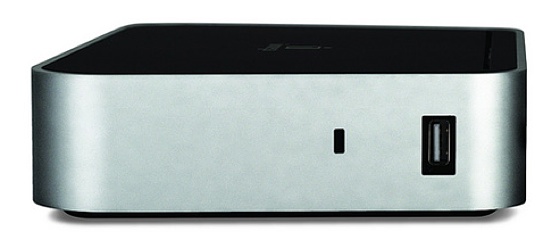 There's a fourth USB port on the side
I wanted to see how much of a speed hit switching from FireWire 800 to USB 2, would bring to its performance. So I tested both interfaces using files and folders of different sizes and types. The results varied widely. Copying a 3GB disk image, for example, from an iMac's hard drive to the Mac Companion took as long over FireWire as it did over USB.
A 9GB folder containing hundreds of text files and images, however, took twice as long over USB. If you desperately want the USB charging port and hub, and only plan to use the drive as, say, a destination for incremental back-ups, or as an iTunes Library, then a permanent USB connection won't be an inconvenience. If, however, you need speedy sustained transfer rates, then you'll have to forego the USB features.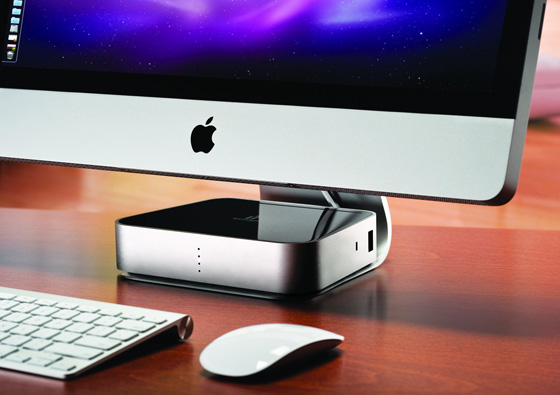 Made for Mac, but can be reformatted for PC owners
As a final incentive to persuade you to part with your cash, Iomega offers free back-up software and a a year's free subscription to Trend Micro's Smart Surfing security software.
Verdict
In terms of cost, the Mac Companion is comparable to Western Digital's MyBook Studio and LaCie's d2 Quadra. It's worthy of consideration alongside those two but doesn't have enough to stand head and shoulders above the pack. Moreover, it's a shame that getting the best from it as a hard drive means sacrificing those useful peripheral charging features. ®
More Storage Reviews

LaCie
CloudBox
Seagate
GoFlex Satellite
Zalman
ZM-VE200
Ten…
Desktop
USB 3.0 HDDs
Ten…
Portable
USB 3.0 HDDs

Iomega Mac Companion external hard drive
Stylish external drive supporting USB and FireWire 800, with neat extras for device charging.
Price:
£183 (2TB), £275 (3TB) RRP