Ten... Androids to outshine the iPhone 4S
The smart (phone) choice
LG Optimus 2X

While HTC, Sony Ericsson and Motorola have embraced Android like a fat bloke clutching a bag of chips, LG has been rather more conservative in it's development of both software and hardware. This is reflected in the number of Googlephones it sells and how much media and retail profile they get.
Despite that, the Optimus 2X was the world's first dual-core processor phone and features-wise it more than holds its own with a 4.0in, 480 x 800 IPS screen, 8Mp and 1.3Mp cameras, 8GB of built-in storage and an HDMI port. With a 1GHz Nvidia Tegra 2 chip, it goes like an outhouse door in a hurricane, and if you look hard you can find one for under £300.
There's nothing wrong with the design but it's a little too plain and unadventurous for my taste, and LG's Android overlay isn't going to get the crowd in the pub going "ooooh" either. Compared to the competition, the 2X lacks that last bit of magic - and the UK has yet to get the Gingerbread update - making this a handset you will grow to like and respect but probably not love.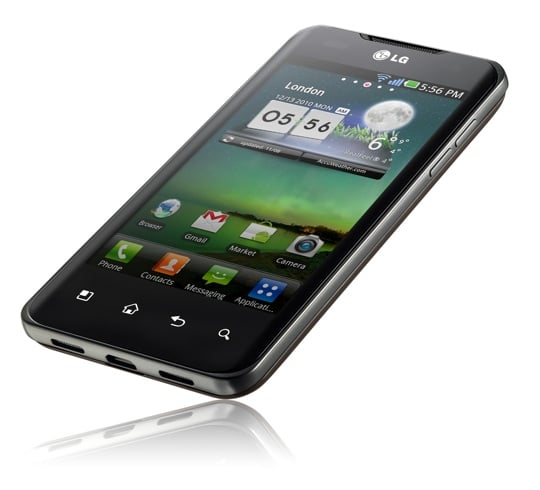 Reg Rating 75%
Price £290
More Info LG
Motorola Atrix

With it's dual-core Tegra 2 chipset and optional-extra netbook-style keyboard docking station, the Atrix heralded the dawn of the über-phone - a device designed not just to work as a smartphone but as the engine for a laptop which can act as your principle mobile computing companion. Replace the Lapdock with the remote-control three-USB/HDMI media dock and the Atrix becomes a home media hub.
You'd expect the 4.0in, 560 x 940 display to be crisper than freshly picked lettuce that's been dipped in liquid nitrogen, but the PenTile RGBW matrix sometimes manages to make text look less smooth than the lower resolution competition. The advantages are reduced power consumption and increased brightness, and boy is it bright.
The Tegra 2 underpinnings give the Atrix some serious performance, helped by 1GB of Ram. You also get 16GB of internal storage, while the impressive but expensive - the Lapdock will set you back in the region of £250 - accessories make it a very versatile device. One word of warning: there is still no sign of the promised 2.2-to-2.3 Android update in the UK.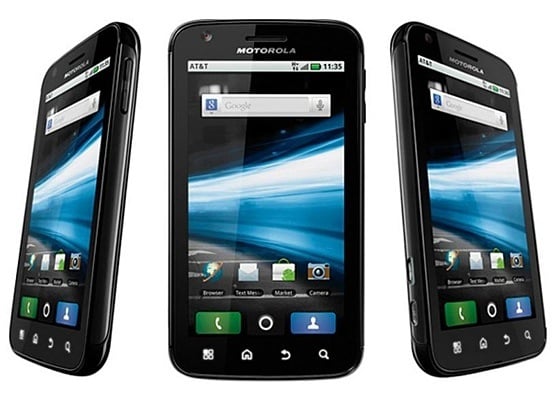 Reg Rating 80%
Price £349
More Info Motorola
Sponsored: Webcast: Build the next generation of your business in the public cloud