Cisco CEO: The future of communications is video
John Chambers gets into prediction industry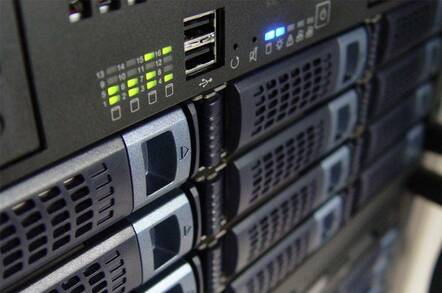 OpenWorld Cisco CEO John Chambers predicts that video is the future of global communications – and, coincidentally, his company can sell you the hardware to deliver it.
"You may not agree, but I believe video will be the basis of all communication going forward," he told attendees at the Oracle OpenWorld conference in San Francisco. "It's where we see ourselves going - we no longer make devices that aren't video-capable."
For end users, Chambers touts his company's Cius tablet as the future of networked business devices, saying that videoconferencing will be essential for the collaborative working practices he sees becoming the norm.
Cisco has been pushing the Cius for enterprise since its launch in June, partially on its videoconferencing functions, and the company is expected to announce an upgrade to the tablet at its collaboration summit next month. Chambers also demoed its integration into network management software, showing a video of a stereotypically pudgy network engineer giving advice about architecture.
All this requires a more effective backend, and Cisco can provide it, he claims. When Cisco built the first router capable of handling a billion calls, people said it was mad, and that it would sell seven at most. In fact, the company has sold 6,000 of them. Similarly it has sold 1,200 routers capable of handling a billion video streams, Chambers said.
In his pugnacious performance, Chambers said that the industry is moving faster than at any time in its history, and that companies that aren't constantly adapting will be left behind. Companies need to plan one to three years ahead, he opined, adding that Cisco had predicted economic problems in 2001 and 2007, and came through the market dips better than anyone else.
Unless companies listen to their customers and plan for future market shifts, they will fail, he said. The average CEO has a shelf life of four years, he claimed (having lasted four times as long himself, although maybe not much longer), adding that companies need to build in long-term planning to their business processes.
This is the same John Chambers who six months ago apologized to shareholders for taking his eye off the ball, held two rounds of redundancies that – unusually - involved laying off both workers and senior management, and who spent a lot of time and money trying to sell consumer products such as the Flip video camera before admitting defeat. ®