Symantec alliance with Huawei put on countdown
There can be only one, or many, but not two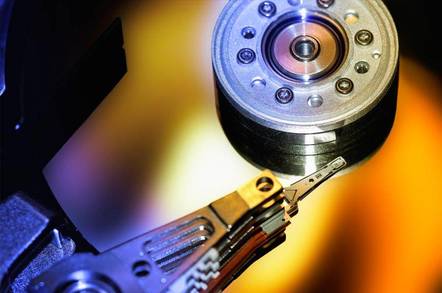 Symantec Vision Symantec CEO Enrique Salem said the Huawei-Symantec joint venture will have its fate known by the end of the year: either one of the partners will buy it or there will be an IPO.
Salem, answering questions at Symantec Vision, said his company entered into the pact, in which it holds 49 per cent after a $150m investment, for three reasons: gaining access to the Chinese market; understanding more about building integrated hardware and software systems and appliances; and moving into the network side of the telecoms market from its existing IP side base.
Huawei, he said, is the largest technology company in China with annual revenues in the area of 25 billion dollars. It has a strong base in networks and telecoms. Since entering into the joint venture, Symantec has launched integrated hard and software appliances in the form of the NetBackup 5000 and 5200 series products and the Backup Exec 3600.
The NetBackup is a deduplication appliance scaling from 16TB to 96TB (the 5000 model) and 32TB to 192TB (the 5020). The 5200 is an enterprise backup appliance, combining NetBackup 7.1 with content-aware deduplication and OST and media server functionality. Salem said that it integrated in one box what it took two or three boxes for Data Domain to do, adding: "We're winning against Data Domain today."
The Backup Exec 3600 also has integrated deduplication, at source and target levels, and protects both physical and virtual environments and includes Symantec V-ray technology to "see" inside virtual machines and backup at the app level. Symantec says data can be recovered at server, virtual machine, application, file/folder or individual object level through a single pass backup in seconds.
The 5200 and 3600 series products were launched in the US late last month and will be rolled out across the rest of the world in the 2012/2013 period, with the Backup Exec 3600 being rolled out to EMEA and Asia Pacific around mid-2012 - support availability will affect the timetable.
These appliances are based on servers from Huawei and also NEI.
Salem said the joint venture has progressed very well and there are three potential outcomes: "We buy it, they buy it, or there is an IPO. We're discussing with Huawei what path to take. It should be clear in 60 to 90 days which direction we'll take."
There's a fourth theoretical outcome, surely, and that's simply to carry on. It doesn't look as though that's going to happen, and an IPO might be courageous in the economic climate. We wonder which partner will buy the venture if business as usual is not an option. ®