LG BD670 3D Blu-ray Disc player
Wolf in sheep's clothing?
Review The BD670 is strangely anonymous for a top-of-the-range Blu-ray player from major brand. Admittedly, it's not range-topping from any great height - it sells for a meagre £170 - but even so the dull black case, cake decoration buttons and flimsy disc tray proclaim "move along, nothing to see here" with utter conviction.
However, this player is most definitely worth a second look.

Not bad looking from a distance...
Not only does it offer access to LG's burgeoning Smart TV IPTV portal, it's also 3D compatible, has integrated Wi-Fi and is DNLA compliant with wide-ranging multimedia support.
The built-in Wi-Fi is particularly well executed. It's fast and effective. You can connect it automatically using WPS, or manually if you don't mind entering WPA keys on the remote. The standard LG zapper is supplied, and with glow-in-the-dark buttons it's any easy remote to live with.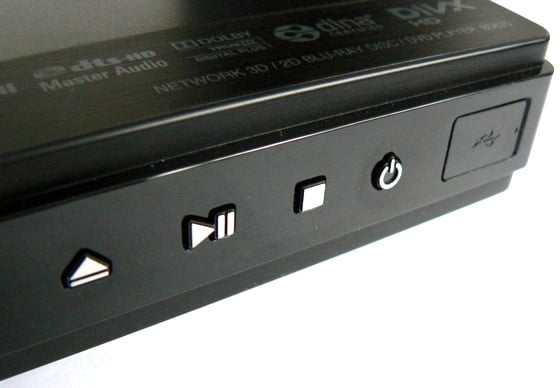 ...but up close, the buttons are stick-on jobs
In a token nod to customisation, users are also given a choice of three Home screen wallpapers, although they all look much the same. Sadly, you can't upload your own JPEGs.
It appears that the BD670's internal memory has been annexed for app downloads from the SmartTV portal, as there's no persistent storage available for BD Live. If you want to watch discs with interactive content, you'll need to insert a 1GB thumb drive into the front of the player, lifting a wee flap to reveal the USB port. This is akin to Worzel Gummidge needing to swap heads between a cup 'o tea and a slice 'o cake.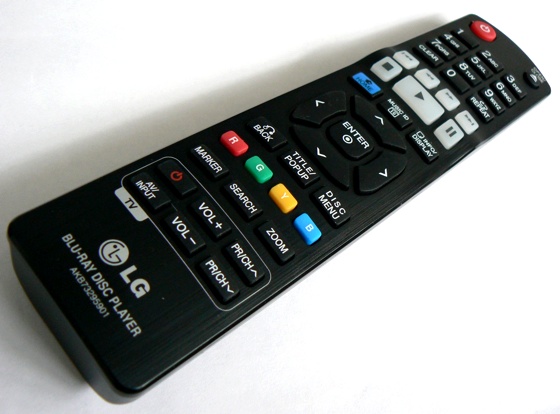 Bundled, LG's standard zapper
Still, the player's user interface is a doddle to use. The main, Home menu comprises a row of function icons, designated Movie, Photo, Music, Premium and Apps. The first three are used to access media, be it on USB stick or across your home network.