Mighty trash-bag balloon cluster soars above Nevada
High school student gets airborne for just $50
It's a tip of the hat this morning to Las Vegas high school student Manuja Gunaratne, who for just $50 managed to launch a helium balloon mission and return some impressive snaps of Nevada.
The basic "T.B.A.C" (Trash Bag AirCraft) payload set-up was familiar enough: second-hand Canon digital camera, running a CHDK intervalometer, plus GPS tracker.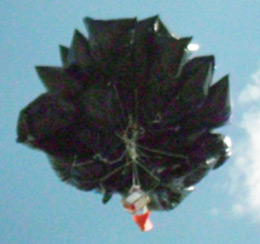 What raises Gunaratne's effort above the ordinary, though, is that since his modest budget didn't run to a latex meteorological balloon, he rather brilliantly used a trash bag cluster to provide the lift for his 650g payload.
Naturally, this configuration didn't hit the dizzy heights of our own PARIS project, due to its "inability to expand as much as a weather balloon", and since "trash bags weigh more than weather balloons", as Gunaratne explains.
Nonetheless, the cluster stayed aloft for over three hours, before returning to terra firma some 100 miles north of the launch site.
During the flight, the Canon grabbed around 2,000 photos. Here are a couple of nice examples, and Gunaratne has more here: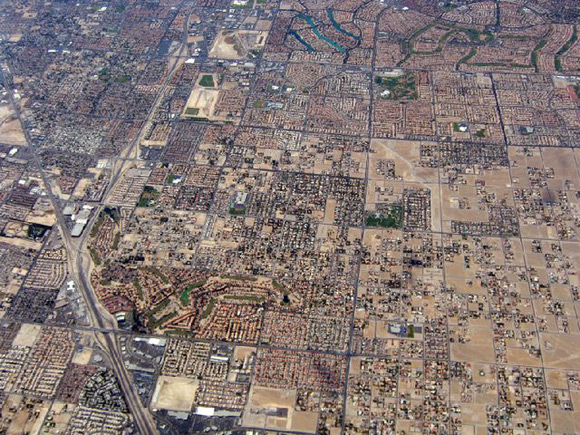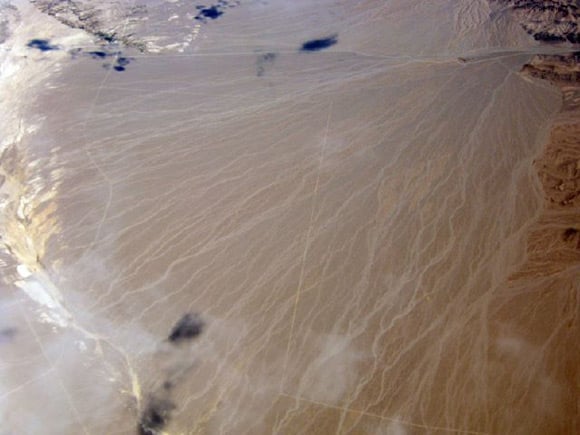 A good effort, we reckon. Thanks to those readers who flagged this up earlier this week, after the cluster slipped under our radar back in August. ®