Mobes to slurp messages, links over NFC
Optional mailbox feature added to specs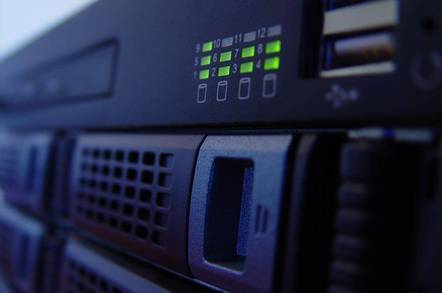 NFC devices are to get an optional open mailbox into which messages and requests can be dropped by other NFC devices, hopefully leading to cross-platform P2P applications.
The near-field communications standard is largely concerned with devices reading passive tags, or interacting with point-of-sale kit, but peer-to-peer applications are cooler right now. So the standard has been extended to incorporate an open inbox into which devices can push messages in the hope that an app on the receiving device will read them.
The new standard is called SNEP (Simple, NFC Data Exchange Format, Exchange Protocol), and the NFC Forum suggests it could be used to push an address book entry into someone else's handset or bung a hyperlink into every passing NFC handset without immediately bothering the user. The receiving handset decides what to do with the incoming message.
In the hyperlink example the forum optimistically suggests it might lead to a film clip, which could be viewed by tapping the phone against a TV remote control. The exact behaviour, or contents of the messages dropped into the mailbox, isn't specified by SNEP: the standard just allows devices to be open to reception without being triggered by the user.
The new specification, which is available with the minimum of form filling, brings the forum's document count up to 16, and is being promoted as bringing cross-platform compatibility to NFC - so an Android handset can talk to an iPhone handset. Such compatibility already exists, of course, but the protocol provides that open mailbox functionality on those platforms that chose to implement it.
Which even forum members have no obligation to do. The NFC Forum takes responsibility for the standards, and continues to refer to them as "NFC" standards despite previously admitting it has no control or ownership over the term. The NFC Forum controls only the "N-Mark" logo that few people have heard of and even fewer would recognise; the reality is that anyone can call anything "NFC Compatible" as the term has no meaning at all.
Apple, for example, isn't even a forum member but will likely be supporting something along the lines of NFC in the near future, while China Mobile happily deployed several million "NFC" devices on a different frequency entirely, so there's still plenty of room for market confusion despite the solid standards getting published. ®
Sponsored: Beyond the Data Frontier