Lovefilm debuts movie streaming app
Takes the flicks to the iPad
Disc rental and streaming service Lovefilm has uploaded a fresh iPad app that will play streamed movies.
You'll need to be a Lovefilm subscriber, of course, paying the UK's answer to Netflix at leasy £6 a month for the privilege.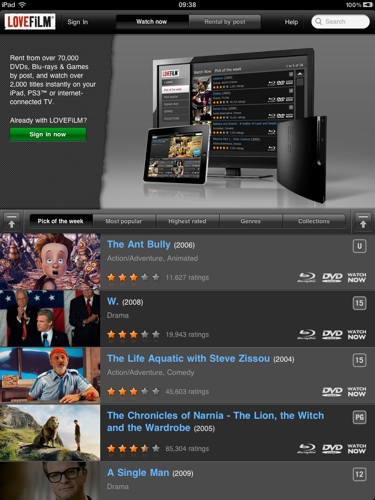 Hopefully, Lovefilm will learn from Netflix's example and not separate disc rental from streaming - a move that has proved hugely unpopular with Netflix subscribers.
Lovefilm's selection of streamable films isn't amazing, but it is improving. The selection is already available to owners of certain net-connected Sony, Samsung and LG TVs.
Lovefilm Player for iPad is available to download now for nowt from the iTunes App Store. ®