Dead FalconStor CEO 'was set to plead guilty'
Huai faced multi-million dollar bribe charges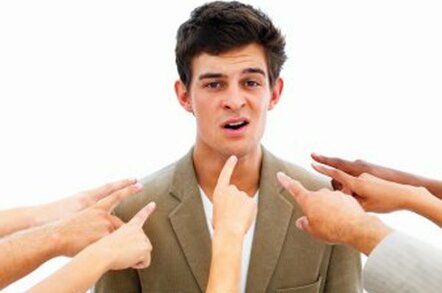 Newsday is alleging that FalconStor CEO Reijane Huai was going to plead guilty to a multi-million dollar bribery scheme.
Reijane Huai died on Monday in an apparent suicide – the day before he was due to face charges in a US District Court on 27 September at 11.30am. Newsday claims records show he was intending to plead guilty.
A FalconStor statement in September last year said: "Mr Huai tendered his resignation following his disclosure that certain improper payments were allegedly made in connection with the company's contract with one customer." These payments concerned the customer's licensing of software.
Investigations were started by New York's County Distract Attorney (now ceased), the US Attorney's Office for the Eastern District of New York, and the US SEC, which was weighing up insider trading allegations. Both the SEC and the US DA's office issued subpoenas seeking documents referring to the customer, whose identity has not been revealed. The US DA's subpoena followed a grand jury session, and was seeking information about FalconStor employees.
There are two class action lawsuits against FalconStor for violations of Federal Securities Laws. These are separate from the bribery investigations by the US DA's Office and the SEC. ®