Sony Vaio SB 13.3in notebook
Handy dandy
Review Not everyone wants to lug a 15.6in notebook around - even less a 17-incher - so the 13.3in category has always appealed to folk keen for plenty of performance without the bulk. Sony has long offered 13.3in machines, the latest being its SB series, part of its broader S series.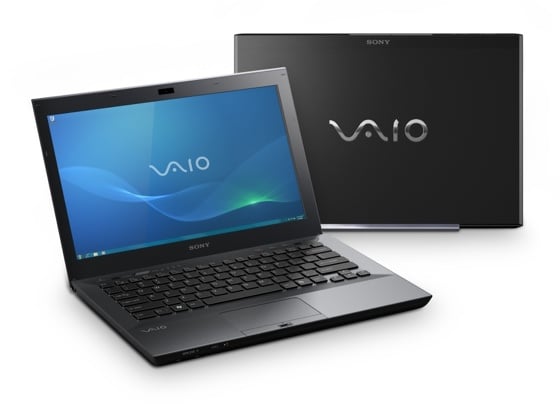 Available with a non-glossy screen. Hurray!
The SB contains a vast swathe of pre-installed software in an effort to make it easier to get the hang of than other laptops. Good job there's plenty of disk space for all this stuff, though the smart user will uninstall a lot of it.
Still, if the onboard software isn't going to set the world alight, there's plenty elsewhere to like. The 13.3in screen is bright, with a handy ambient light sensor above the keyboard to adjust brightness on the fly. The resolution of 1366 x 768 is commonplace, but it makes more sense here than on some of the 15.6in laptops that have darkened my doorstep recently.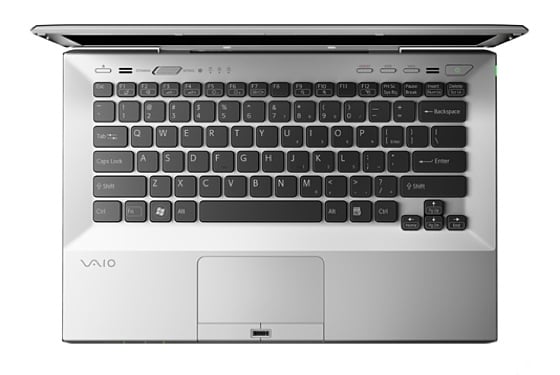 The keyboard and trackpad are decent
A minor but potentially essential point for those who work in variously-lit environments is that the SB's screen is - praise be - matte, rather than glossy.
Open the laptop up and you're greeted by a muted, dark metallic-blue finish and a standard chiclet keyboard. The understated styling works really well, making the SB look classy without over-reaching, and the keyboard is a very solid, if slightly hollow-sounding affair.
The trackpad is a slightly-off centre number that does multi-touch, although whether tricks such as pinch-to-zoom work depends enormously on the application at hand. It's next to useless most of the time - a bit like the fingerprint reader squirrelled in between the mouse buttons. Does anyone use these?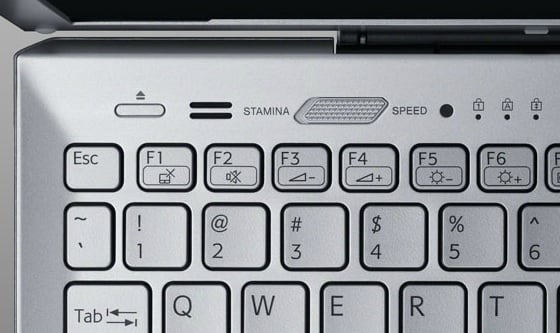 A switch to toggle between integrated and discrete graphics seems like a good idea... until you use it
There's a Stamina/Speed switch above the keyboard, which reminds me of the days when desktops had a Turbo button. Flicking it across changes the graphics chip in use from the on-CPU Intel GMA HD 3000 core to the more powerful AMD Radeon HD 6470M.
Unfortunately, its implementation is flawed. For one thing, the flicking a switch depending on what taks you want to perform isn't terribly user friendly. Secondly, the software that the switch deploys occasionally insisted that every application be closed down before the mode could be switched, although this didn't happen every time.