Panasonic beckons forth beneficial robot buddies
Move, talk and... er... wash your hair
Panasonic has reached to the future, announcing development of a communication assistance robot, as well as fresh models of its hair-washing droid and robo-bed.
With a built-in camera and display interface, the company's Hospo-Rimo robot becomes middleman between bed-ridden hospital patients or those with limited mobility, and far-away friends, family or busy doctors in another room.
It looks like a distant relative of TibiDabo, an assistance robot on show at this year's Campus Party in Valencia.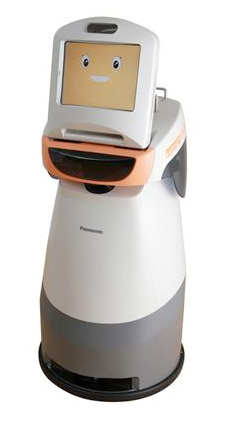 While Hospo-Rimo does come with remote control, the droid also moves autonomously, recognising a surrounding environment and avoiding obstacles.
But Panasonic caters for more than just the immobilised motormouth, recognising that some people want their hair washed as well. Who better to assist than your very own robo-friend?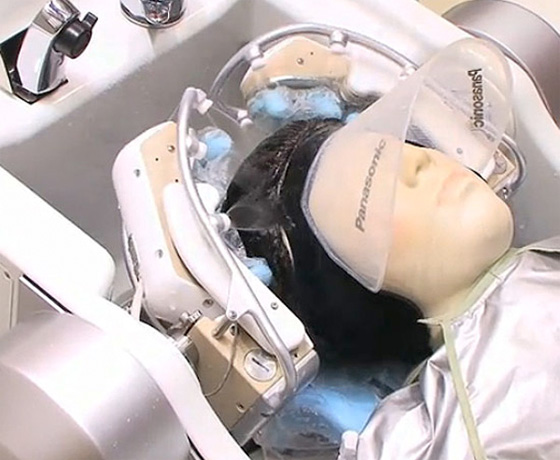 This Hair-Washing Robot scans a person's head more finely than its predecessor, using 24 fingers to gently cleanse the scalp. Intensity and alternate modes can be set with the touch-panel interface and as well as a range of processes and hand techniques - including bubble wash, conditioning and drying - the Robot stores personal data such as a person's head shape and preferred wash mode.
Last but not least is the company's RoboticBed, which features improved electric care assistance, making it easier for those with limited mobility to move between bed and wheelchair mode.

All products will be on display at Tokyo's International Home Care & Rehabilitation Exhibition from 5-7 October. It's unlikely that they'll be starting a robotic uprising any time soon, though. ®
Sponsored: Becoming a Pragmatic Security Leader