Microsoft moots mobiles with interchangeable accessories
One for all
Microsoft's R&D department has drawn up plans for a slider phone with swappable accessories, a concept previously attempted elsewhere that failed to become a success commercially.
The handset in question looks like a regular slider phone, but features detachable parts such as a gaming keypads, second displays and extra batteries.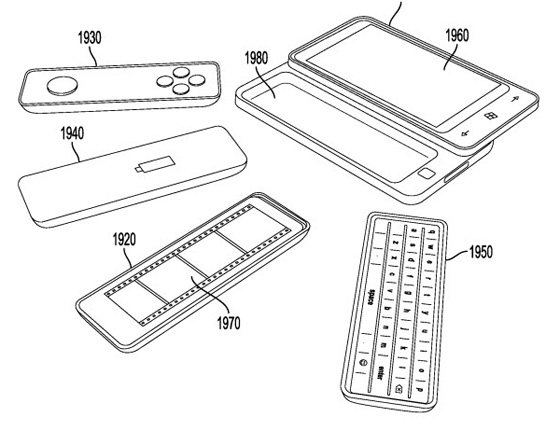 The plot thickens: these accessories can still be used when not attached to the phone, doubling up as additional control devices for the handset. This includes using the attachments as an extended headset, as a keyboard for use while the phone is connected to a TV set, and as a handsfree control kit for manipulating the handset in vehicles.
Others have tried - and generally failed - to bring similar concepts to market successfully. These include the LG Expo with attachable projector, NTT Docomo's separable phone and the Modu jacket phone.
Microsoft is hardly known for it mobile handset manufacturing and with other companies failing to make similar products a hit, the chances for this one are pretty unlikely for now. The company clearly sees the potential, though, hence the push for a patent. We won't hold our breath. ®